Meek Mill's Beef With Drake & 50 Cent Has Now Turned Into An ACTUAL Game!
26 January 2016, 07:00
Meeky Mill Gameplay Footage
02:15
Poor Meek Mill, he's not had a great time over the past 6 months, but now thing are getting a lot more challenging for him - as he dodges bombs and missiles!
Move over Flappy Bird. Crossy Road? Forget about it.
2016 is all about Meeky Mill!
Yes, there's an ACTUAL game featuring Nicki Minaj's beau taking shots from Drake and 50 Cent... remind you of anything?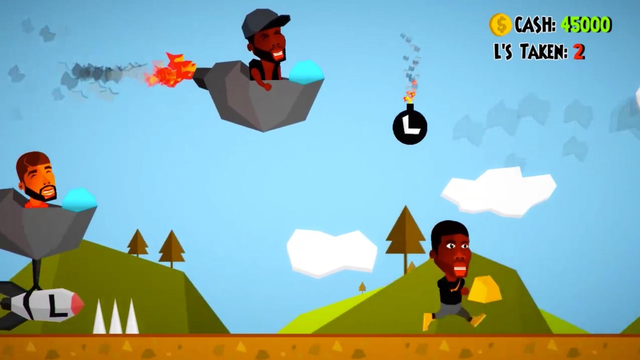 Meek's had it tough over the last 6 months, after accusing Drake of having a ghost writer AND going to war with 50 Cent, he's ended up with more beef than a Sunday roast at your nan's house.
So now it's time to take control of Meek Mill as he dodges L Bombs fired at him by his two nemeses to try and rack up $1 million - but it's harder than you think.
Aside from being a pretty decent timewaster (just make sure your boss isn't watching), the soundtrack features a pretty decent 50 Cent & Drake track mixed specially for the game.
Play 'Meeky Mill' online for free here.
You May Also Like...