DNCE Opened Day Two Of The #CapitalJBB In Style With Their INCREDIBLE TLC/Drake Mash Up!
4 December 2016, 18:56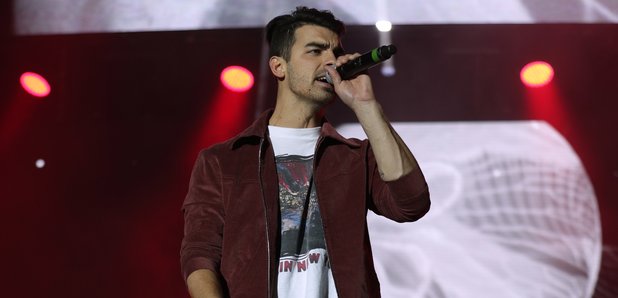 DNCE opened night two of the #CapitalJBB with some of their biggest hits and an INCREDIBLE mash up of 'No Scrubs' and 'Hold On We're Going Home'!
What better way to open day two of Capital's Jingle Bell Ball with Coca-Cola than with a world-class performance from the like of US band DNCE, huh?!
Kicking off their set with their huge hit 'Toothbrush', they got the crowds up and dancing from the very first chord - now THAT's how you start a night like the #CapitalJBB!
As well as their sexy tracks 'Body Moves' and 'Cake By The Ocean', the band also gave the crowd a VERY special mash up in the form of TLC's 'No Scrubs' and Drake's 'Hold On We're Going Home', which the 16,000 strong crowd went absolutely CRAZY for!
Cole rocked a VERY festive jumpsuit - clearly getting into the spirit of the UK's biggest Christmas party - and Jinjoo absolutely SHREDDED her guitar solo in the band's opening number, 'Toothbrush'.
The band showed off their enviably unique fashion sense on the red carpet ahead of their opening set: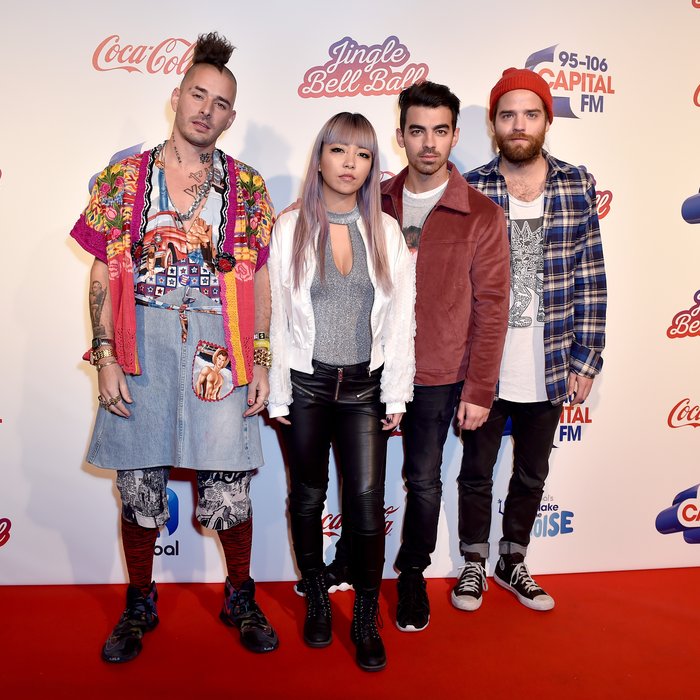 Ahead of their turn on the stage the band joined us backstage in Capital's swanky studio for a few games, and even sang us a VERY special festive version of their hit track 'Cake By The Ocean':
The band's fans were out in force at London's O2 Arena, and they definitely made themselves known over on Twitter:
@CapitalOfficial @DNCE LOVE U GUYS

— Juan Pablo Cortés (@Juan_Pablo_CC) December 4, 2016
@CapitalOfficial @DNCE ABSOLUTELY ROCKED THAT PERFORMANCE !!!!!!!! WHAT AN OPENING ACT!!!!!!!!! #capitaljbb

— Beth (@DropShockz) December 4, 2016
DNCE make the price I paid for a ticket to Jingle Bell Ball totally worth it. SO GOOD.

— Nicola. (@nicolalalalar) December 4, 2016
DNCE WERE SO GOOD #capitaljbb pic.twitter.com/wDqDYyTZ1I

— jess (@forevermaynards) December 4, 2016
#JBBStage DNCE was amazing. Love @joejonas pic.twitter.com/r9Y9v5SKkx

— Poppy (@edmond_poppyxx) December 4, 2016
#JBBStage Amazing opening from @DNCE pic.twitter.com/tNdqagiTWr

— James Keen (@jamesbkeen) December 4, 2016
DNCE – Jingle Bell Ball 2016 Setlist
'Toothbrush'
'Body Moves'
'No Scrubs/Hold On We're Going Home' cover
'Cake By The Ocean'