"No-One Recognises Us Unless We're Together": Disclosure Talk Music And A Madonna Collab
1 July 2014, 11:42 | Updated: 1 July 2014, 11:46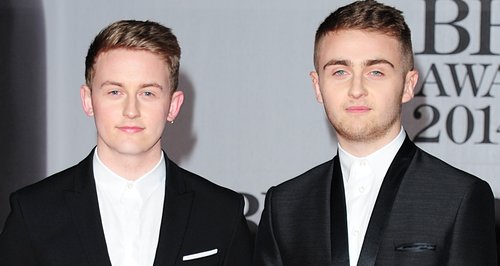 Disclosure are Madonna's favourite new musical duo – but will they be collaborating with her anytime soon?!
Madonna hanging out with Disclosure? Totally normal behavior, right? Well, it turns out Madge is a BIG fan of the boys – but could a collaboration be on the cards?
Madonna went to see a couple of Disclosure's shows last month, and posted about how much she was enjoying it on Instagram, sparking rumours that a collaboration could soon be in the works.
Howard Lawrence from Disclosure told Billboard, "She came to our gig at Governors Ball, and within a few hours, there were articles being written about how we were producing her album - and we had met her that day. How could we even have done that?"
Maybe they are some super-speedy producer wizards? While they haven't created an album for Madge just yet, the boys also didn't say that a collaboration would never happen – so we may yet hear some Madgsclosure (yeah, we are pretty sure it won't be called that…).
With celeb fans like Madonna under their belts (ooh err), Disclosure aka Howard and Guy Lawrence have been storming the USA with their new EDM sound – and their first single 'Latch' is the most Shazamed song in the States and they have sold out all of their American shows to date. A far cry from making music in their parents' house in Surrey, eh?!
The boys originally released 'Latch' in the UK back in 2012 – but it has become a surprise summer hit in the USA in the past few weeks. Guy said, "We thought 'Latch' was too weird for the radio and not clubby enough for the clubs. It's just a strange song that people like."
The boys may be becoming pretty huge for their music, but they have a novel way of going unrecognised in public. Guy said, "No one recognises us unless we're together. We're not born pop stars. We're not in this for the fame. It's nice to still be able to go to the pub with friends." That's definitely the best way to keep your feet on the ground, boys!