WATCH: Disclosure Perform Live With Sam Smith And Lorde On Saturday Night Live
16 November 2015, 11:43 | Updated: 16 November 2015, 11:50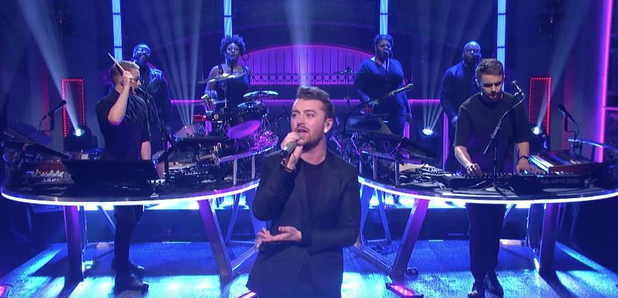 The electro duo brought out their collaborators for two stunning performances on Saturday Night Live.
The UK are DEFINITELY representing worldwide when it comes to chart topping music artists – as Disclosure and Sam Smith proved with last weekend's performance at Saturday Night Live.
Disclosure kicked off the show with a stunningly beautiful performance of 'Omen' with Sam Smith, who was looking super suave in all black – we approve!
The 'Caracal' duo also performed their single 'Magnets' joined by Lorde and an impressive team of supporting musicians, complete with their bass heavy signature style.
'Omen' isn't the first time Disclosure and Sam Smith have worked together, having previously collaborated on the chart topping hit 'Latch' – and we're keeping our fingers crossed for more of the same from these guys, its clearly a winning formula!