Disclosure Talk Grammy Awards 2014 Excitement: "We're Excited To See Daft Punk" - Audio
25 January 2014, 08:00 | Updated: 27 March 2017, 16:31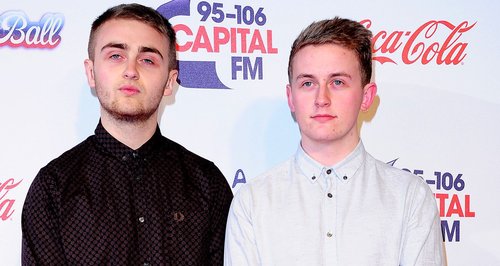 The 'F For You' stars catch up with Capital about their nerves for their first time at the Grammys.
Disclosure have opened up about their excitement and pre-show nerves for the Grammy Awards 2014 this weekend (26th January), as well as looking forward to watching Daft Punk's live set.
Disclosure on being excited for the Grammy Awards 2014...
The 'White Noise' duo chatted exclusively to Capital ahead of Sunday's ceremony, where they are up for Best Electronica/Dance Album, and also saw they would like to meet Calvin Harris is he's also in attendance.
"I dunno about nerves, more just general excitement for the event itself," Disclosure's Howard told Capital ."Obviously we've never been before so I think it's going to be a real experience.
"I mean, I've never actually met Calvin Harris so I'm quite excited to see him," the 'Latch' star revealed. "I've heard Daft Punk have got something pretty special lined up so I'll be pretty excited to see what they've got in store.
"But there's so many, I'm just excited for the whole thing to be honest."
Disclosure unveiled a reworked version of 'F For You' earlier this week featuring vocals from R&B superstar Mary J Blige.
[[ This video has been removed ]]
Keep it Capital on Sunday and Monday for full coverage of the Grammy Awards 2014.