Craig David – 'Rewind/When The Bassline Drops' (Live At The Jingle Bell Ball 2017)
9 December 2017, 22:27
This is what happens when a genuine UK legend touches down at the #CapitalJBB!
When your career spans nearly two decades, it's fair to say you're likely to have amassed a tonne of classic hits – that's certainly the case for Craig David.
His debut hit single 'Rewind' topped the charts at the turn of the millennium and made him an instant household name, whilst 'When The Bassline Drops' was the track the relaunched him into the mainstream spotlight back in 2016.
Blending the two together for this iconic set, Craig proved that he's still very much one of the UK's most talented artists.
Craig David Jingle Bell Ball 2017 Setlist
'Rewind/When The Bassline Drops'
'Fill Me In'
'Nothing Like This'
'7 Days'
'Heartline'
'I Know You' ft Dan Bastille
'Ain't Giving Up On You'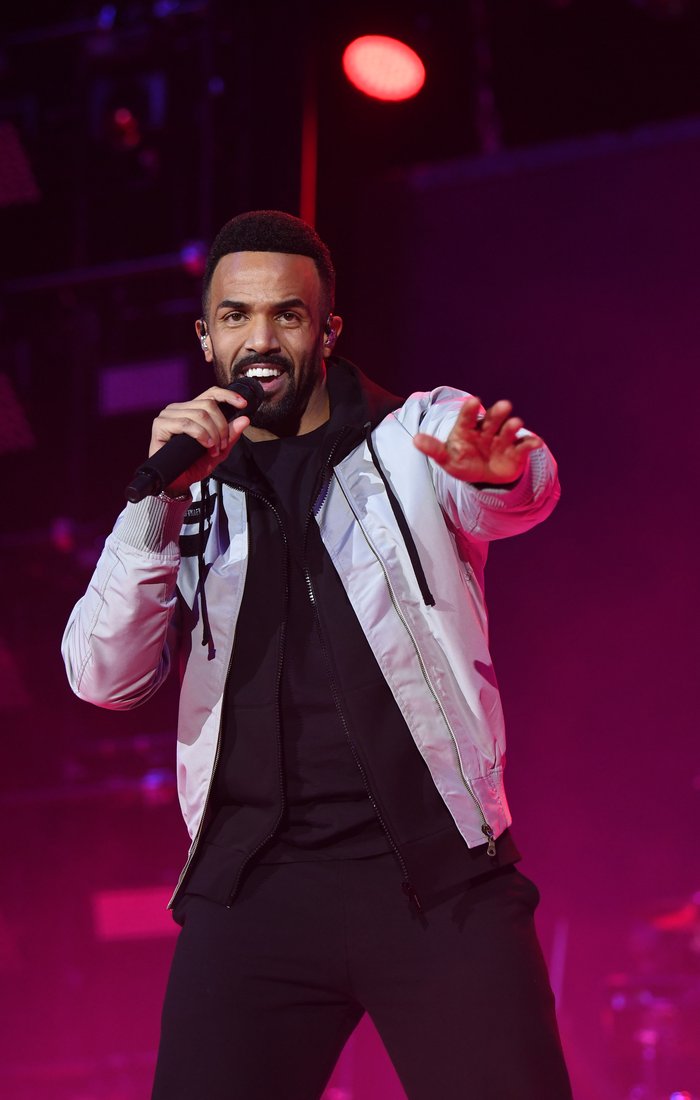 Craig David 'When The Bassline Drops' Lyrics
Yeah I see this, feels good around here
(Craig David)
All my ladies
(Big Narstie)
It's about to go down
(Ladies)
That garage sound
This is for my ravers, gettin' faded, faded
This is for my ravers, I know you waited, waited (bounce)
This one's goin' out, to all my people out there
Turn your speakers up, cause right now we're goin' in
Bringing you them vibes, ready for the weekend
Don't matter where you are as long as you're here with me
You have never heard about nothin' like this
Better listen up otherwise you're gonna miss
And I ain't even gassin' you
You have never heard about nothin' like this
Better listen up otherwise you're gonna miss
When the bassline drops you know what to do
(Goin' out to all of my DJ's)
All on your (doot) yeah, all over your (doot)
All on your (doot) yeah
(Sounds of the raving crew)
All on your (doot) yeah, all over your (doot)
All on your (doot) yeah
(Goin' out to all of my DJ's)
All on your (doot) yeah, all over your (doot)
All on your (doot) yeah
(Sounds of the raving crew)
All on your (doot) yeah, all over your (doot)
All on your (doot) yeah
(Goin' out to all of my DJ's)
Bass, fill a bad girl like a sandwich
2 bottle of mo' we still standing
This one's out to the Charlie Brown
I'm lovin' it, lovin' it, old school anthems
Smellin' like cocoa, butter and Versace blue jeans
Ben Sherman top with blue jeans
Goin' in, living my movie
Bentekkers, I'ma steppers
It was art how I dodged that badness
In the corner smoking the maddest, BDL
ASBO Britain, the sound of the streets comin' through your aeriel
(Craig David), Big Narstie, all over your
All on your (doot) yeah, all over your (doot)
All on your (doot) yeah
(Goin' out to all of my DJ's)
All on your (doot) yeah, all over your (doot)
All on your (doot) yeah
(Sounds of the raving crew)
You have never heard about nothin' like this
Better listen up otherwise you're gonna miss
And I ain't even gassin' you
You have never heard about nothin' like this
Better listen up otherwise you're gonna miss
When the bassline drops you know what to do
(Report to the dance floor)
All on your (doot) yeah, all over your (doot)
All on your (doot) yeah
(Goin' out to all of my DJ's)
All on your (doot) yeah, all over your (doot)
All on your (doot) yeah
(Sounds of the raving crew)
All on your (doot) yeah, all over your (doot)
All on your (doot) yeah
(Goin' out to all of my DJ's)