Craig David – 'I Know You' ft Dan Bastille (Live At The Jingle Bell Ball 2017)
9 December 2017, 22:21
Proving how much magic can be created when two hugely talented artists join forces, this was a performance to remember!
We know Craig David has got the voice of an angel. We know that Bastille's Dan has vocals to die for. But what if they did a song together?
Well that's where 'I Know You' comes in because it's the first time these two have collaborated and it's sheer perfection.
Taken from Craig's upcoming album 'The Time Is Now', this one's an instant banger and hearing it performed live in front of 20,000 people, it doesn't get much more special than that.
Craig David Jingle Bell Ball 2017 Setlist
'Rewind/When The Bassline Drops'
'Fill Me In'
'Nothing Like This'
'7 Days'
'Heartline'
'I Know You' ft Dan Bastille
'Ain't Giving Up On You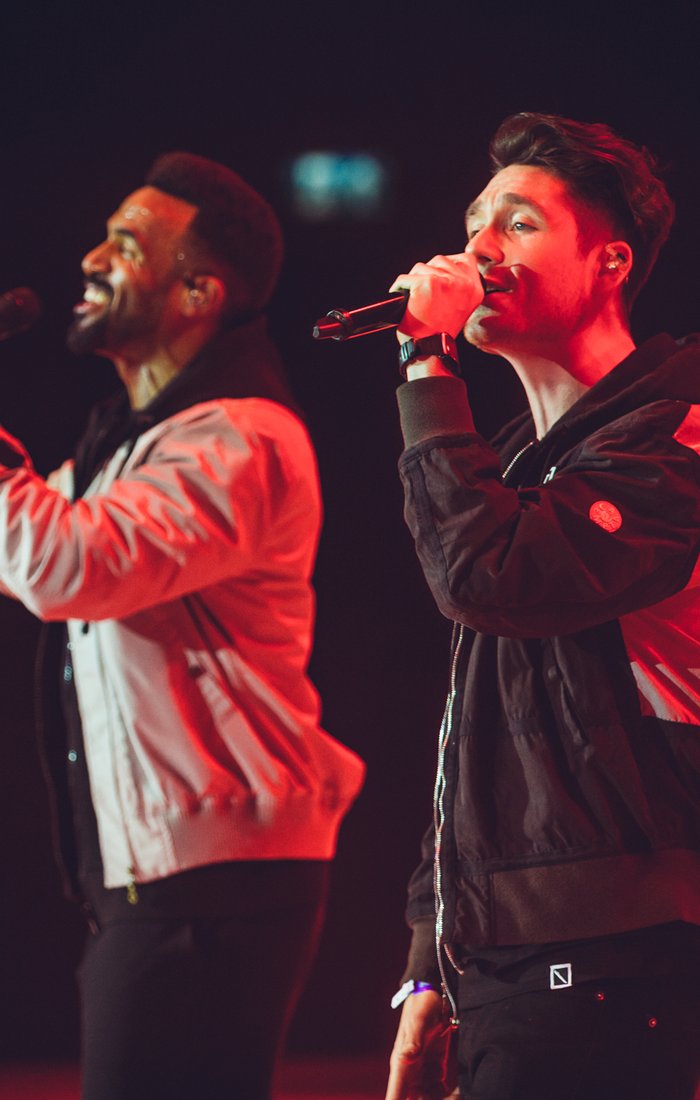 Craig David 'I Know You' ft Dan Bastille Lyrics
[Intro]
I know you, I know you
I know you, I know you
I know you, I know you

[Verse 1: Craig David]
This gonna be a heavy night
Way too many drinks for me to start it
Never need to apologize
We already know we're far from perfect
I fall to the curb
You laugh 'til it hurts
Who cares we've been here so many times

[Pre-Chorus: Craig David & Dan Smith]
But we're all stumbling through the night
It doesn't matter, we're all together
And there's paradise in our minds
Falling together, arms round each other
I know you, know me too
We're all stumbling through the night
But it's paradise in our minds

[Chorus: Dan Smith]
I know you
I know you
Stumbling, I know you
I know you, I know you
Stumbling

[Verse 2: Dan Smith]
I can barely see in front of me
Strangers start to look like friendly faces
In the middle, I'm steady on my feet (you, you, you, you)
And carrying the world is overrated
I fall to the curb
You laugh 'til it hurts
Who cares we've been here so many times

[Pre-Chorus: Craig David & Dan Smith]
But we're all stumbling through the night
It doesn't matter, we're all together
And there's paradise in our minds
Falling together, arms round each other
I know you, know me too
We're all stumbling through the night
But it's paradise in our minds

[Chorus: Dan Smith]
I know you
I know you
Stumbling, I know you
I know you, I know you
Stumbling

[Bridge: Craig David & Dan Smith]
We're all stumbling through the night
It doesn't matter, we're all together
And there's paradise in our minds
Falling together, arms round each other
I know you, know me too
We're all stumbling through the night
But it's paradise in our minds

[Outro: Dan Smith]
I know you
I know you
Stumbling, I know you
I know you, I know you
Stumbling