Conor Maynard Reveals New Single Is Coming Soon: "It's Different"
31 March 2014, 12:40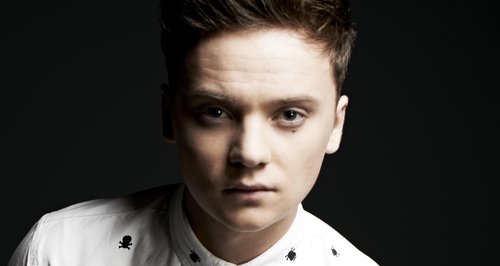 The singer reveals he wants to come back with something different to his previous tracks.
Conor Maynard has been speaking to Capital about the details about his new single.
The singer, who released his last single 'R U Crazy' last October, said he has been "hiding away" working on new material and plans to unveil his new track in the next two months.
"I've been hiding away recording the new album," he told Capital at Attitude's 20th party.
"My new single will be coming very very soon – it should be within the next couple of months. It's a bit different as well which I'm excited about.
"We should be shooting the video in the next few weeks as well, so you'll definitely be hearing it soon."
Maynard also revealed that he has written a song with Timbaland for his second album, adding: "Fingers crossed that it will make it on there. Everything is up in the air at the moment as to what will be on the track list.
"The first album did exactly what I wanted it to do and it put me in a great position, but the challenge now is to move on from that."
He continued: "At the moment it's weird. You used to know what would be a hit, but the songs that top the charts these days are all completely different. We're going to come back with a lot of cool songs."
Maynard is currently supporting Jason Derulo's UK tour, which hits Glasgow's O2 Academy tonight (31st March).