12 Times Chris Brown Was The PERFECT Man To Collaborate With
15 July 2015, 06:00 | Updated: 5 December 2018, 17:02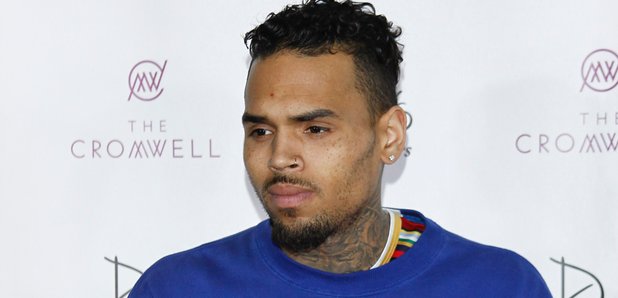 Some artists have that incredible gift of being able to collaborate with ANYONE. Nicki Minaj is one of them, another is David Guetta obviously and the 'Kiss Kiss' superstar himself Chris Brown.
Breezy is beyond a shadow of a doubt one of the busiest men in music. The man is a walking hit machine with the dance moves to make Michael Jackson jealous and a voice that proves all the haters wrong.
What more reason does any other artist in the game need to collaborate with Mr.Brown.
Let's have a look at some of the BIGGEST Chris Brown team-ups shall we?
1. 'Five More Hours' - Deorro
Mexican DJ Deorro actually had a LOT of other versions of this track. It wasn't until Breezy's laid down some vocals that the single entered the Vodafone Big Top 40.
2. 'Fun' - Pitbull
Read to party? Brown teamed up with Mr Worldwide to bring us the official party starter of 2015 #ThoseDanceMovesThough
3. 'Ayo' - Tyga
Ayooooo. You've heard it before, you know it off by heart, it's Chris Brown's collaboration with best pal Tyga. The pair actually recorded an entire album together too.
4. 'Hotel' - Kid Ink
Taken from Kid Ink's third studio album 'Full Speed' in 2015, our main man lent his vocals to help the L.A hip hop artist with his push to stardom.
5. 'Birthday Cake' - Rihanna
Before it was announced that Chris Brown would be the featured artist on the single. Many people believed it was due to be Christina Aguilera after Riri posted a tweet stated she needed someone 'Dirrrrty' on the song.
6. 'New Flame' - Usher
We don't like to play favourites here on Capital but this is totally a track we have on repeat in the office. Two legends combined and made something incredible.
7. 'Love More' - Nicki Minaj
If there is one other artist who collaborates more than Brown himself it's the Queen Barb, Nicki Minaj! The beautiful rapper added one of her signature verses for 'Love More' and it sent us all a little crazy....in a good way.
8. 'Next To You' - Justin Bieber
Justin Bieber AND Chris Brown. That is all.
9. 'Look At Me Now - Lil Wayne & Busta Rhymes
Not any superstar could bring two of the hottest rappers in the history of music together on one track but guess who did.
10. 'No Air' - Jordin Sparks
The 11th February will forever be known as the day Jordin Sparks gave the world 'No Air'. We LOVED seeing Chris in a ballad and wish he would do more...get to it!
11. 'Kiss Kiss' - T-Pain
Along with 'Wall To Wall', 'Kiss Kiss' was one of the songs that put Chris Brown on the map. T-Pain...we salute you.
12. 'Don't Be Gone Too Long' - Ariana Grande
This one really went under the radar didn't it! Track No.15 on Chris' 'X' album is the diamond in the rough we thought we'd never see. Now it's here we can all finally enjoy these two heavyweights on the same tune.
You may also like...
'Poison' superstar Rita Ora chats about her song with Chris Brown.