Tre Holloway Breaks Silence On Cheryl Cole Split: "She's Amazing"
11 October 2013, 11:59 | Updated: 11 October 2013, 12:08
The former boyfriend of the Girls Aloud star speaks about recent press concerning the pair's break-up.
Tre Holloway has broken his silence on his split from Cheryl Cole this week.
The singer's former boyfriend and backing dancer took to his Twitter account to address recent press stories about the relationship and was full of praise for the '3 Words' star.
He wrote: "Tell the negativity committee that meets inside your head to sit down and shut up! #imalive.

"Sometimes against our will life gives us 2 options:losing yourself or losing someone else. Regardless of the situation,don't lose yourself.

"Oops I forgot... Both are brought to you by...that Anonymous person! #imalive

"First of all... I don't TWERK! Idiots! #coolstorybro

Check out a picture of Cheryl out and about this week as she headed to a business meeting: (Picture: Flynet)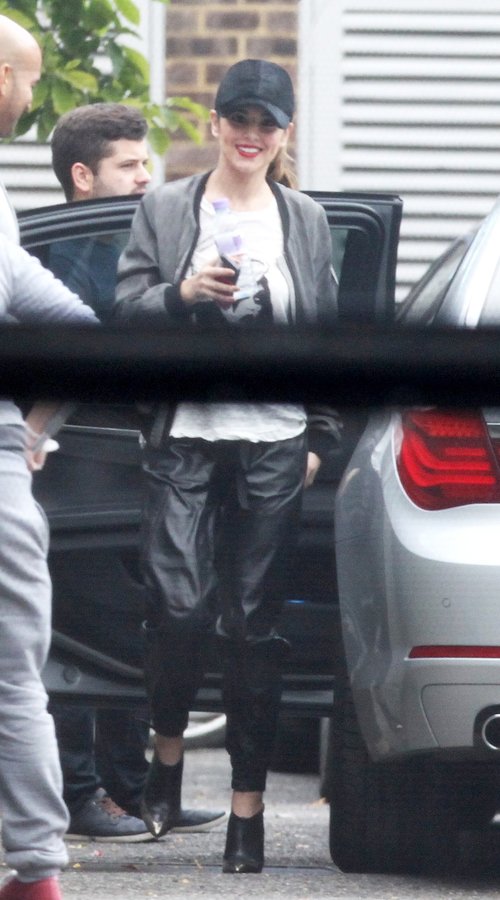 "Second... Thank you all for your support. Cheryl is AMAZING as you all know!!! #soldierpower
It was also recently suggested that the relationship came to an end back in June despite news only breaking this past week.
Cheryl has been spending much of her time with Girls Aloud bandmates Kimberley Walsh and Nicola Roberts over the past months – including a trip to Amsterdam.