Cheryl Has Got Naughty Boy On Board For Her New Album And 2018 Is Already Looking Lit AF
29 December 2017, 17:27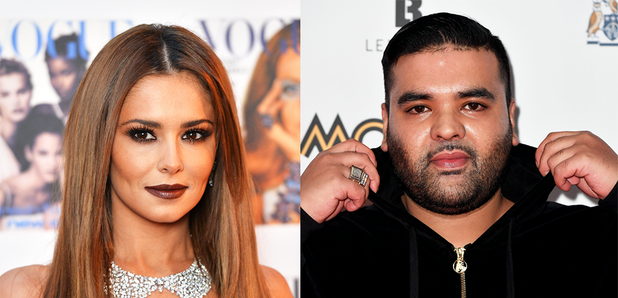 We're already waiting for this comeback!
Cheryl is coming back to the music scene bigger and better and she's not taking any prisoners.
Just a few weeks ago the mum-of-one revealed that she was back in the studio working on new music with her Girls Aloud bandmate and friend, Nicola Roberts, but Nicola's not the only celeb Cheryl's collaborating with.
Music producer Naughty Boy has revealed that the pair have also got some new music in the pipeline after Cheryl approached him at a party hosted by music mogul, Simon Cowell.
Speaking to a tabloid, the producer who has worked with the likes of Beyoncé and Sam Smith said: "Cheryl spoke to me at one of Simon Cowell's recent parties about doing something together and a future collaboration. I have actually got a song written for her now so we will see what happens."
But it's not the first time that the pair have worked together. The two previously worked on Cheryl's 2012 single, 'Craziest Things'.
Speaking about the upcoming collab, an insider claimed: "Cheryl feels lucky she's been able to have a year off solely dedicated to Bear but she's now ready to make new music.
"Bear is at the age where she can now leave him with carers, meaning she's going to be able to hit the studio. She can't wait to work more with Naughty Boy but she also has other producers in the pipeline."
Before you leave, watch this clip of Liam Payne talking about Cheryl's pregnancy antics...