Louis Walsh Just Totally Backtracked On All The Shade He Threw At Cheryl Last Week
12 December 2016, 10:36 | Updated: 10 May 2017, 05:49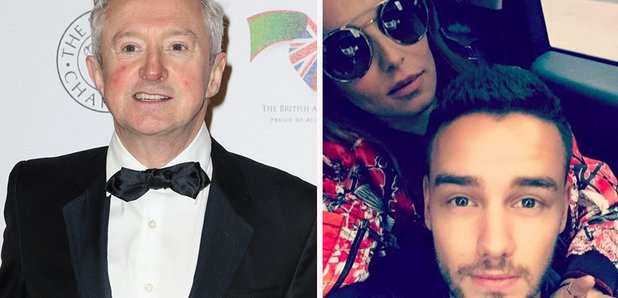 Well, that was a quick change of heart…
Last week, Louis Walsh seemed to start a new celebrity feud with Liam Payne after he threw some serious shade at Cheryl… but it looks like he had a sudden change of heart as Louis went back on his words.
During an X Factor photocall with his band, Five After Midnight last week, Louis didn't mince his words when he was asked about Cheryl returning to the judging panel of the show.
He told the reporter, "Well Simon wouldn't invite Cheryl back because we have Nicole. We have Nicole and Sharon, we don't need another girl. So go and f**k off now!"
Louis then leant forward and jokily knocked the microphone out of the reporter's hand, adding, "No silly questions, seriously. It's not about Cheryl. Don't be stupid, man."
Following his outburst, Liam took to Twitter to lambast Louis for setting a bad example to 5AM:
Congratulations Louis Walsh for setting the worst example on handling media for his band who are about to step into a very hard industry

— Liam (@LiamPayne) December 9, 2016
Maybe it's about time you realise it's not all about you and shut the fuck up for once, let them speak

— Liam (@LiamPayne) December 9, 2016
However, it looks like Louis doesn't fancy the wrath of Liam as he SERIOUSLY changed his tune in a new interview with the Daily Star, telling them, "I think Cheryl and Liam starting a family will make her really happy. I honestly think she deserves to be happy. And I think this will make her happy over and above what her career does.
"I don't think being a mum will affect her career at all if she doesn't want it to. It's never too late. I only wish her the best."
We wonder if he'll be invited to the baby shower? We're not holding our breath…