Liam Payne's Confirmed The Middle Name He & Cheryl Gave Bear… And It's Unusual!
17 May 2017, 10:13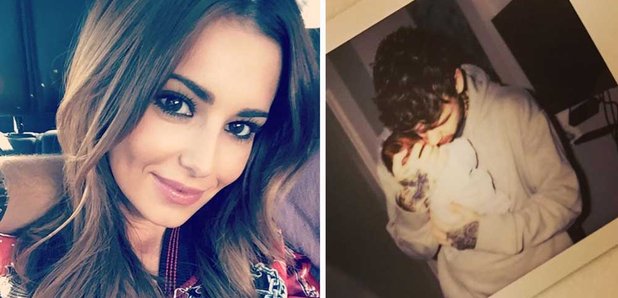 It's definitely not a name you'll forget!
It seems like we waited forever to find out what Cheryl and Liam Payne decided to call their baby son, but they finally revealed he was called Bear Payne at the start of this month... and now Liam's confirmed his equally unusual middle name.
Yep, the couple have given Bear the middle name of 'Grey'... making his full name Bear Grey Payne!
LIAM TOLD US BEAR'S MIDDLE NAME! IT'S GREY! BEAR GREY PAYNE

— Jackie (@dnce1d) May 15, 2017
Cheryl and Liam decided on their son's unusual name after taking a week to get to know him with a source telling The Sun, "Cheryl and Liam wanted to get to know their baby before deciding on a name.
"They spent over a week getting to know him first before deciding. They didn't have the name Bear before the birth. But they'd been thinking of a name since meeting him and they just felt it suited him.
"They love their little baby Bear Payne and are truly over the moon and loving being parents for the first time together."
BABY BEAR. How blooming cute is that?!
It's no surprise we had to wait five weeks to find out his name as the couple also kept everyone in the dark throughout the pregnancy, with Cheryl finally revealing her bump in a L'Oreal advert right before giving birth.
They announced baby Bear's arrival a few days after the birth with an adorable photo of Liam holding the new bundle of joy - and we can't wait to see more of the tot soon!