Kimberley Walsh Reveals 'Pregnant' Cheryl Was "Desperate" To Meet Her New Baby
30 January 2017, 11:32 | Updated: 4 December 2018, 16:40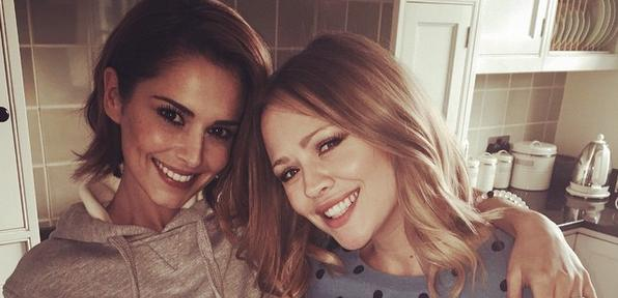 Plus the former Girls Aloud star revealed her new son's name!
She's rumoured to be expecting her own little bundle of joy fairly soon, so it's not surprising Cheryl was one of the first people to go and see her best, Kimberley Walsh's new baby the day after he was born!
Kimberley revealed that her Girls Aloud band mate was one of the first people to see her new son – and she also revealed that she had called the baby Cole Jacob Scott!
Kimberley told Hello, "She came the next day and was desperate to meet him. She loved him. She lives nearby, which is really nice. They had lovely cuddles."
Cheryl is rumoured to be expecting a baby with her boyfriend Liam Payne though the pair have yet to confirm or deny the rumours despite speculation that the baby could arrive as early as next month.
The star debuted a sizeable baby bump before Christmas and is rumoured to be planning to raise the baby in Liam's Surrey home, which they have been baby-proofing.
According to the Mirror's source, "Cheryl spent all of Christmas at Liam's, and she loves it there. That is going to be where they live together in the UK. They already have lots of amazing memories. She is still going to have her house in Hertfordshire but she'll be based with Liam in Surrey."
Cheryl's no stranger to having children around her – she's a proud auntie and has also spent a lot of time with Kimberley's first child, 2-year-old Bobby. With that much practise, parenting is going to be a breeze, right?