Justin Bieber's "Only A Phone Call Away" To Help Cheryl Make Her Musical Comeback!
18 August 2017, 14:24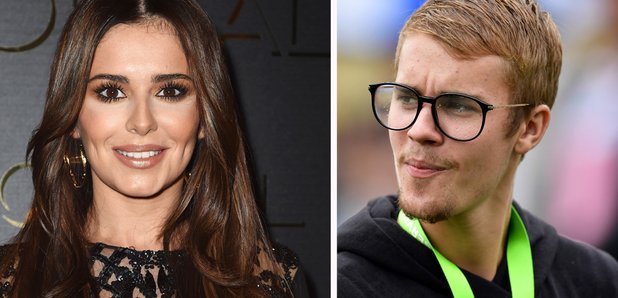 Imagine how awesome that would sound though?!
We've been eagerly awaiting Cheryl's musical comeback ever since she went off the radar while she was busy making (definitely ridiculously perfect) babies with Liam Payne and it looks like she's ready to step back in the studio… with none other than JUSTIN BIEBER.
Justin apparently told The Metro, "She knows I am only ever a phone call away if she wants to talk. If I can help out, then I will." SCREAM.
It comes after Cheryl was seen at the US embassy to get an extended visa, amid rumours that Liam had put her in touch with the Biebs for a potential collab.
A source told The Sun, "Cheryl is set up to meet with Justin Bieber on her LA trip - to discuss finally doing that track together.
"Set-up by Liam - a big favour... Biebs has said 'cool, let's hang out and talk' but he can be notoriously flaky - and ruthless when it comes to his music."
While Liam has been spending a lot of time in the USA recording his debut solo album, it looks like Cheryl and Bear will be joining him on some of his future trips after she applied for her new visa.
A source told The Mirror, "Cheryl's got a longer US visa so she can go back and forth more frequently to the States. She hasn't started working on the new album yet as she is still enjoying her time off with Bear. She's loved their time together as she adjusted to being a mum and is still easing herself back into work."