Cheryl Cole Tipped For Glee Role By Star Jane Lynch: "She's The Perfect Fit"
3 July 2012, 13:13 | Updated: 3 July 2012, 15:13
The 'Under The Sun' singer is said to be keen to film a guest spot on the popular musical TV series.
Glee star Jane Lynch has revealed that Cheryl Cole is likely to appear on a future episode of the musical television series.
The actress, who portrays series villain Sue Sylvester, says the 'Call My Name' singer is almost locked in to appear on the popular FOX show next year, after being heavily praised by fellow Glee star Matthew Morrison.
"There's been talk on set of Cheryl appearing for a year or so, bit it's set to happen now," Jane revealed to the Daily Star this week. "Matthew's spoken very highly of her and the younger guys on set are keen to have her on, for obvious reasons.
"Matthew's chatted to her and she seems keen," Jane explained. "Cheryl's the perfect Glee fit, she can sing, she can dance and she looks good.
The 51 year-old actress says she would like to see the 'Fight For This Love' singer playing herself on the show, and foresaw Cheryl's character clashing with Sue if she does indeed secure a Glee guest spot.
"She might be used to getting treated like a princess but Sue Sylvester doesn't make exceptions for anybody!" Jane added.
View a picture of Cheryl Cole walking the red carpet at Cannes Film Festival earlier this year below (Credit: PA):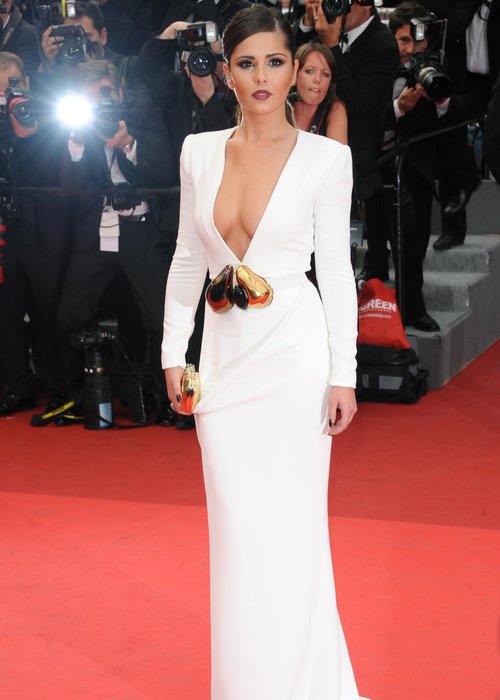 Cheryl became friends with Matthew Morrison, who plays Glee club teacher Will Schuster on the show, during filming for her cameo in the 2012 romantic comedy What To Expect When You're Expecting.
The 'Parachute' singer filmed the music video for her next single 'Under The Sun' last week, the latest track to be lifted from her brand new album 'A Million Lights'.
Cheryl Cole was pictured celebrating her 29th birthday in Las Vegas over the weekend (30th June) alongside mentor and friend will.i.am and several of her Girls Aloud bandmates.