Is Cheryl Collaborating With Rak-Su And Naughty Boy On New Music? It Looks So...
26 January 2018, 09:52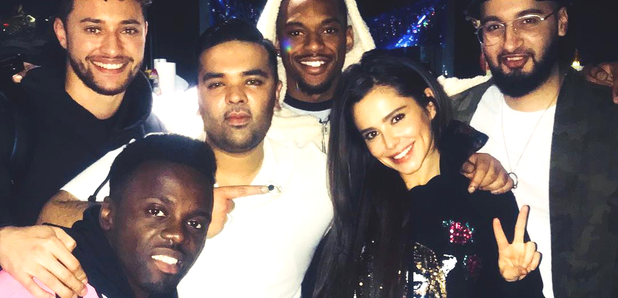 Someone pinch us. Are we dreaming?!
Prepare to feel old - it's been nearly three years since Cheryl's last single, 'Only Human', was released. WE KNOW, RIGHT?!
But fear not; it's starting to look like new music from the 'Crazy Stupid Love' singer could be well on the way, if this snap's anything to go by.
> This Cheryl Lookalike Is So Convincing Haters Will Say It's Photoshop
Producer extraordinaire, Naughty Boy, uploaded a photo of himself in the studio to Instagram... But he wasn't alone. By his side is Cheryl and Rak-Su, who recently won 'The X Factor'.
Taken at Ealing Studios, fans were quick to comment that this must be a collaboration between the three British icons in the music industry.
But don't hold your breath... It hasn't been officially confirmed. Yet.
> We're Counting Down The Seconds Until This Collab Happens, Over On Our App!
If it's anything like their #CapitalJBB performance of 'Dimelo', we're here for it...