Cheryl Cole Sure Beyonce "Doesn't Want To See Me Again" After Embarrassing Meeting
24 April 2013, 09:10 | Updated: 24 April 2013, 12:58
The 'Call My Name' singer says she ran into the Destiny's Child star backstage on The X Factor and hasn't met her since.
Cheryl Cole has revealed that she once had a very embarrassing encounter with Beyonce the first time she met the star.
The '3 Words' singer told MSN that she has always looked up to the 'Love On Top' star and thinks the fellow female wouldn't want to run into her again.
After revealing the meeting occurred backstage on The X Factor, she added: "I haven't seen her since, but that's OK - that one time was enough for me.
"I totally embarrassed myself - I'm sure she doesn't want to see me again."
Speaking about her love for Beyonce, Cheryl admitted that she holds qualities that are "rare" in this day and age.
"I love how Beyonce is empowering as a woman. She's positive and she's about sisterhood and that's quite rare these days I think," she added. "I always looked up to her, in Destiny's Child she was my favourite."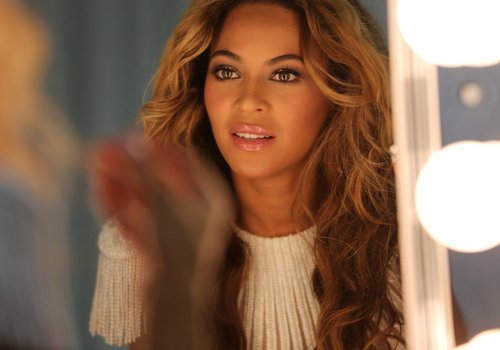 The Girls Aloud singer has also recently been opening up about making her return to music following the split of the group.
She confessed there are no immediate plans to make a return to the studio but music is her love and she will be back one day.