Avicii's Track 'Heaven' With Chris Martin Is Set To Be Released After The DJ's Death
8 August 2018, 11:03 | Updated: 8 August 2018, 11:44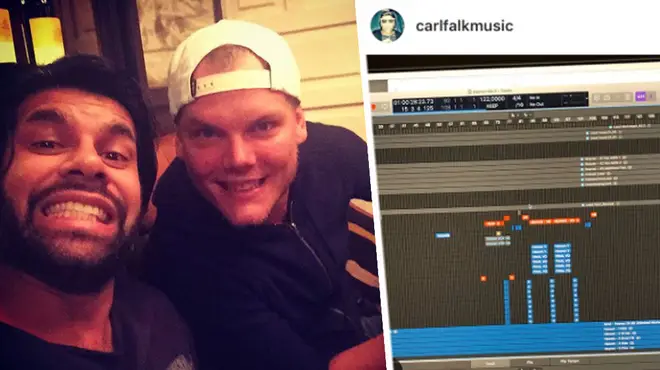 The Swedish DJ committed suicide in April and his new song with the Coldplay frontman will be released posthumously.
Following Avicii's tragic suicide in April this year, fans will get new music posthumously from the DJ after his long-time collaborator Carl Falk revealed that he's working on some of Avicii's unreleased tracks.
Avicii's Secret Girlfriend Opened Up About 'Hate-Filled' Trolls Who Have Targeted Her Online
One of the tracks that is in the works is Avicii's collaboration with Coldplay's Chris Martin on an emotional song called 'Heaven', as was revealed in Carl Falk's deleted Instagram post.
The producer posted a picture of the mix on his computer captioned, "Yesterday was a strange and emotional day in many ways trying to finishing these songs. It's not the same producing without you by my side. I miss you hanging over my shoulder doubting every little thing and detail in the song. #avicii #heaven"
According to Swedish site Aftonbladet, Avicii had around 200 unreleased tracks in the works when he passed away, so 'Heaven' might not be the only new material that comes out posthumously.
A source claims Avicii's family met with his record label, Geffen Records, to discuss potentially releasing some of the material, with the manager saying, "It was honestly Avicii's best music for many years."
Here's hoping one day the world gets to hear it.
> Download Our Free App For The Latest Music News!