Anne-Marie – 'Alarm' (Live At The Jingle Bell Ball 2017)
9 December 2017, 21:31
When Anne-Marie gets on stage at The O2 in front of 16,000 people, you know it's gonna be something special!
When you've got vocals like Anne-Marie, you bring a high expectation every single time you touch the stage – thankfully she never disappoints!
After a standout year that saw her release a string of huge chart hits, the Essex lady made sure her #CapitalJBB performance capped everything off in total style.
'Alarm' is a big fan favourite and with thousands of screaming Anne-Marie fans in the house the atmosphere was electric, so what more could you ask for?
Anne-Marie Jingle Bell Ball 2017 Setlist
'Alarm'
'Ciao Adios'
'Rockabye'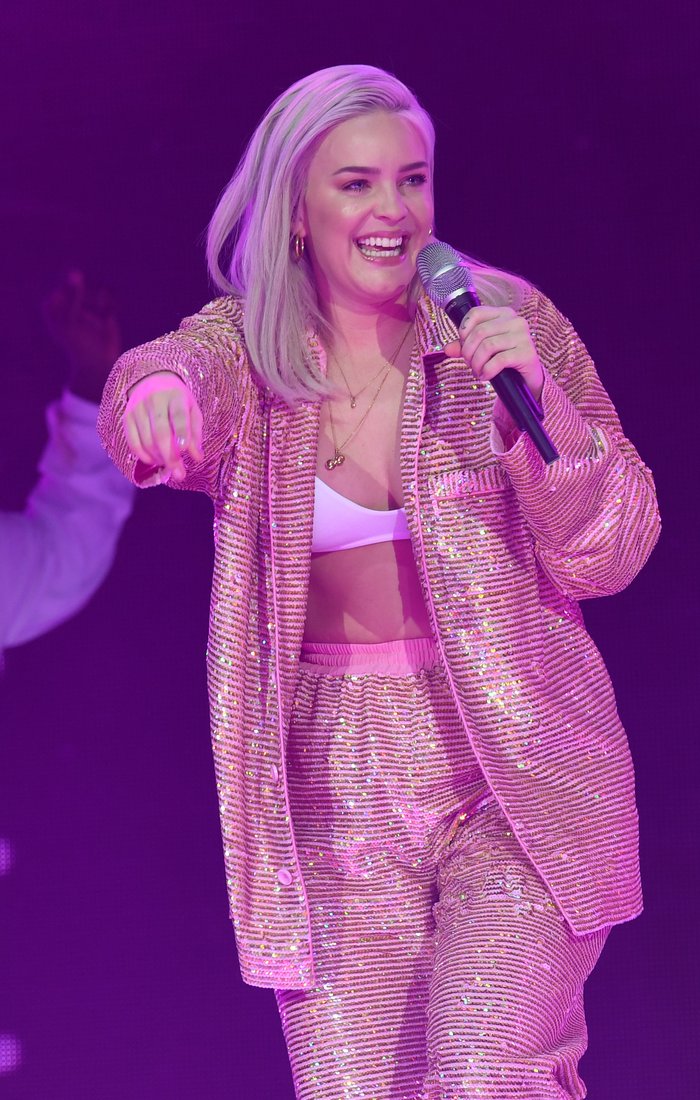 Anne-Marie 'Alarm' Lyrics
You're lay here with me, you're shutting down
I smell her on you, I'm focused now
I know what's going on in your head, yeah
I know what's happened here in our bed, yeah
Your phone is buzzing, so pick it up
I know she calling, so what the f**k
I should've known a cheat stays a cheater
So here we are
And there goes the alarm ringing in my head
Like somebody said, "don't you trust him, no"
Texting from his ex, what did you expect?
Now you're lying here knowing where he goes
Now he gotta getcha
Karma is a b***h, yeah
Same way they come that's the way they go
Now he gotta getcha
Rewinding the picture
There goes the alarm and the siren's go
There goes the alarm
I saw it coming, I let it go
My girls will tell me, "I told you so"
But I was so intrigued by your style, boy
Always been a sucker for a wild boy
I'm better than this, I know my worth
I might be getting what I deserve
But I ain't sticking 'round for the rerun
What's done is done
And there goes the alarm ringing in my head
Like somebody said, "Don't you trust him, no"
Texting from his ex, what did you expect?
Now you're lying here knowing where he goes
Now he gotta getcha
Karma is a b***h, yeah
Same way that they come that's the way they go
Now he gotta getcha
Rewinding the picture
There goes the alarm and the siren's go
There goes the alarm
There goes the alarm
Same way that they come
Bang bang, two-shots fired
Man down, one fool, one liar
Ring ring, trust gone missing
House on fire, house on fire
Bang bang, two-shots fired
Man down, one fool, one liar
Ring ring, trust gone missing
House on fire
And there goes the alarm ringing in my head
Like somebody said, "Don't you trust him, no"
Texting from his ex, what did you expect?
Now you're lying here knowing where he goes
Now he gotta getcha
Karma is a b***h, yeah
Same way that they come that's the way they go
Now he gotta getcha
Rewinding the picture
There goes the alarm and the siren's go
There goes the alarm
(Now he gotta getcha)
There goes the alarm
There goes the alarm
(Now he gotta getcha)
There goes the alarm
(He gotta getcha)
There goes the alarm