Offensive Behaviour Act Divides Equalities Groups Amid Repeal Plans
24 October 2017, 14:21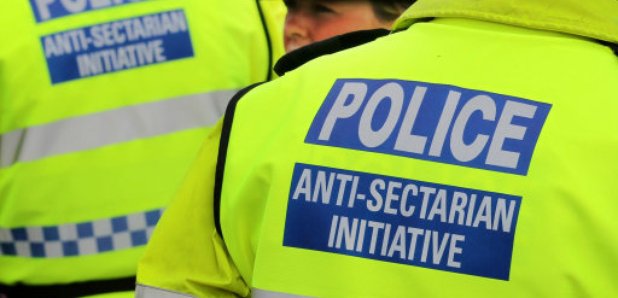 Equalities groups are split on proposals to repeal a controversial law aimed at tackling sectarianism at football and online abuse.
Labour's James Kelly has lodged a Member's Bill to repeal the Offensive Behaviour at Football and Threatening Communications (Scotland) Act, claiming it has "broken down trust between fans and police".

The Scottish Government used its majority to introduce the law in 2012 but it has faced criticism from political opponents and legal figures and suffered a symbolic defeat last year when Tory, Labour, Liberal Democrat and Green MSPs backed a motion calling for its repeal.

Supporters of the legislation claim it deters people from offensive behaviour such as singing sectarian songs

Giving evidence to Holyrood's Justice Committee representatives from LGBT rights group Stonewall Scotland, the Scottish Disabled Supporters' Association (SDSA) and community justice organisation Sacro backed postponing any reform of the act until the outcome of an ongoing independent hate crime review.

However Danny Boyle, Parliamentary and Policy Officer at Black and Ethnic Minority Infrastructure in Scotland (BEMIS), told the committee the law should be repealed "immediately" citing concerns over human rights.

He said it does not "appropriately or effectively tackle hate crime in Scotland" and hate crimes covered in the act were already covered by previous legislation.

He said: "It creates a disproportionate focus on one section of society when the overwhelming majority of hate crime is taking place somewhere else."

Sacro Chief Executive Tom Halpin also raised concerns about the "disproportionate" targeting of one group of people and said tackling underlying attitudes across Scotland as a whole is needed.

He said: "If you give a fixed penalty ticket to someone who is chanting something that they would say their uncles and their father did in the past and they don't understand it, you send someone away who has not changed their attitude."

Stonewall Scotland director Colin Macfarlane said the act should be reviewed but repealing it would be "damaging" to LGBT people.

He said: "We're not saying that the Act is perfect, it's not, but if you just get rid of it straightaway with nothing in its place what signal does that send to LGBT people?"

He said he was "terrified" to attend football with his father as a boy since he feared hearing homophobic abuse, adding: "For us, this is about ensuring that any LGBT kid is able to participate fully in a family environment... to go and watch their football team and not feel worried or scared."

Sandy Riach, SDSA vice-chairman, said many disabled people going to football games are still "scared" and legislation needed to be in place to keep them safe.