Mass sing-along to mark first anniversary of Manchester arena terror attack
9 April 2018, 07:17 | Updated: 9 April 2018, 07:19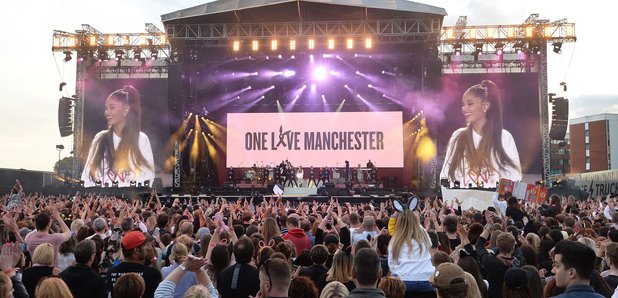 A mass sing-along led by choirs will be held to mark the one-year anniversary of the Manchester Arena terror attack.
Manchester City Council announced on Monday that the free event will be held in Albert Square and across the region to remember the 22 killed in the atrocity at the Ariana Grande concert.
The May 22 event, titled Manchester Together - With One Voice, will be a "united act of remembrance", the council said.
Officials are seeking choirs, community groups and schools to sing songs that "evoke pride and solidarity".
"Coming together in song will once again demonstrate that remarkable sense of togetherness," council leader Sir Richard Leese said, according to the broadcaster.
"It is a fitting way for us to honour those who went full of joy to a music concert but never came back, or saw their lives changed forever."
In a separate event, the council has called for suggestions of lyrics to be projected on pavements and buildings in St Ann's Square between May 22-26.
People are being invited to suggest lyrics, a single line from a song, which has a personal resonance for them.
Families of the 22 who lost their lives in the attack and others seriously hurt, physically or psychologically, are being kept informed of plans are they develop and the families have been invited to choose lyrics which are close to their hearts.
A civic memorial service attended by families of the victims will also be held at Manchester Cathedral, and screened in Glasgow Cathedral.
May 22 will mark one year since suicide bomber Salman Abedi detonated a home-made device in the foyer of the venue as 14,000 people left the Grande concert.