WATCH: Roman Kemp's Super Expensive Supreme & Off-White Clothes Get Destroyed
8 July 2018, 14:25
Nike x Off-White Air Force 1s and exclusive Supreme hoodies destroyed - this is the stuff of a hypebeast's nightmare!
When you make a bet, it's probably not a good idea to risk your favourite and most exclusive items of clothing - a lesson Roman Kemp learnt backstage at Wireless Festival 2018.
In one of the most painful videos to watch for any streetwear lovers, Roman's prized and exclusive Off-White and Supreme clothing was destroyed by a gloating Will Manning following a bold bet over a game of basketball.
> Post Malone Accidentally Sang 'Football's Coming Back' At Wireless Festival 2018
Having already played the likes of Big Sean, Mabel and Big Shaq across the weekend, Roman was feeling pretty confident about beating his fellow presenter, but Will decided to up the stakes and brough some of Roman's prized possessions into the mix!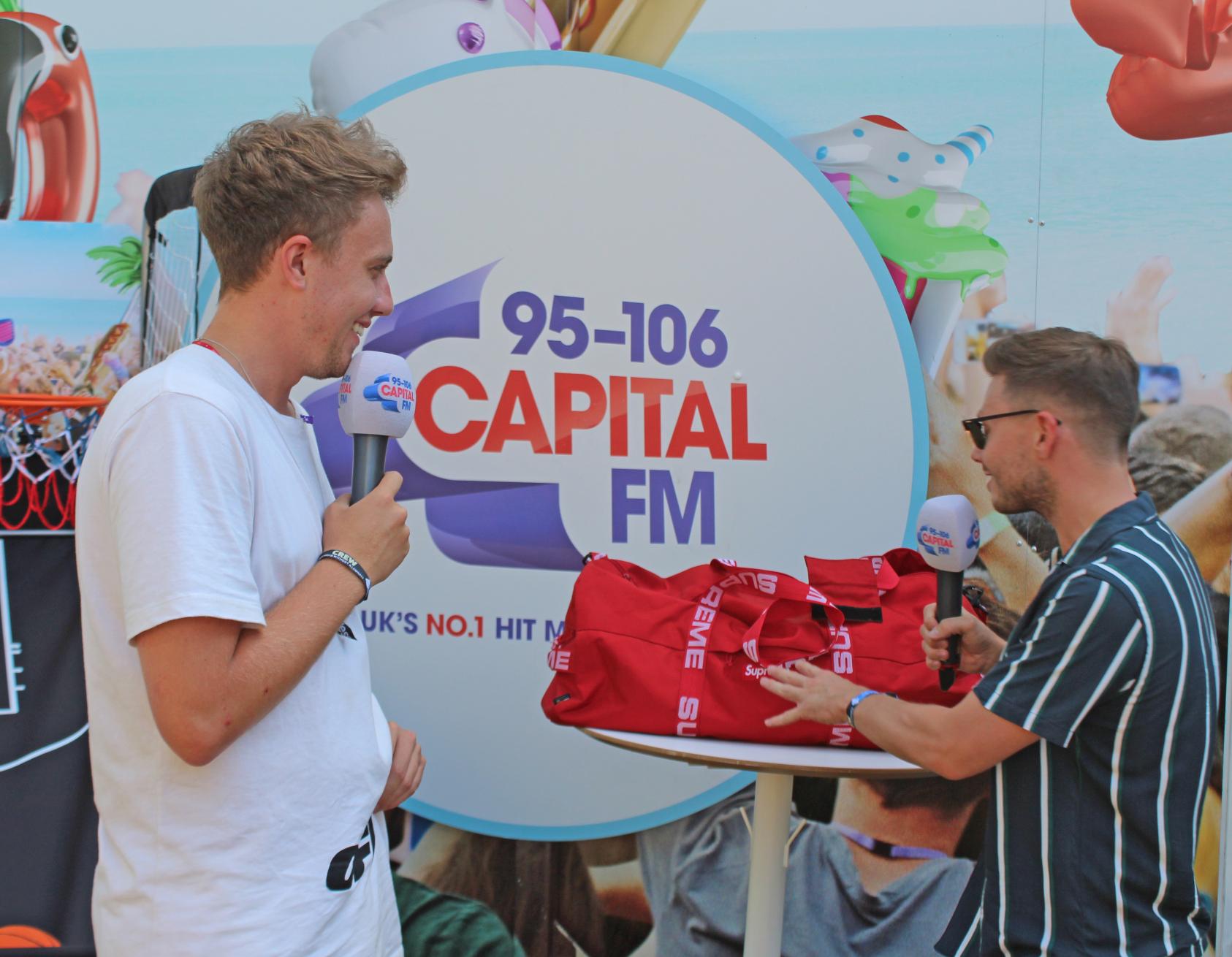 Pic: Capital
If Will won, he would get to destroy Roman's beloved collection of streetwear and if Roman won, he would get to take Will's girlfriend out on a date... cue the most insane game of basketball we've ever seen.
Not watched the video yet? Well you'll be pleased to know that Will won and therefore it was Roman's bag of expensive swag that got trashed - literally!
So that;s a pair of Nike x Off-White Air Force 1s, multiple Supreme items and an exclusive Off-White t shirt that isn't even on sale and they're all in the streetwear graveyard covered in some Capital blue paint. Ouch.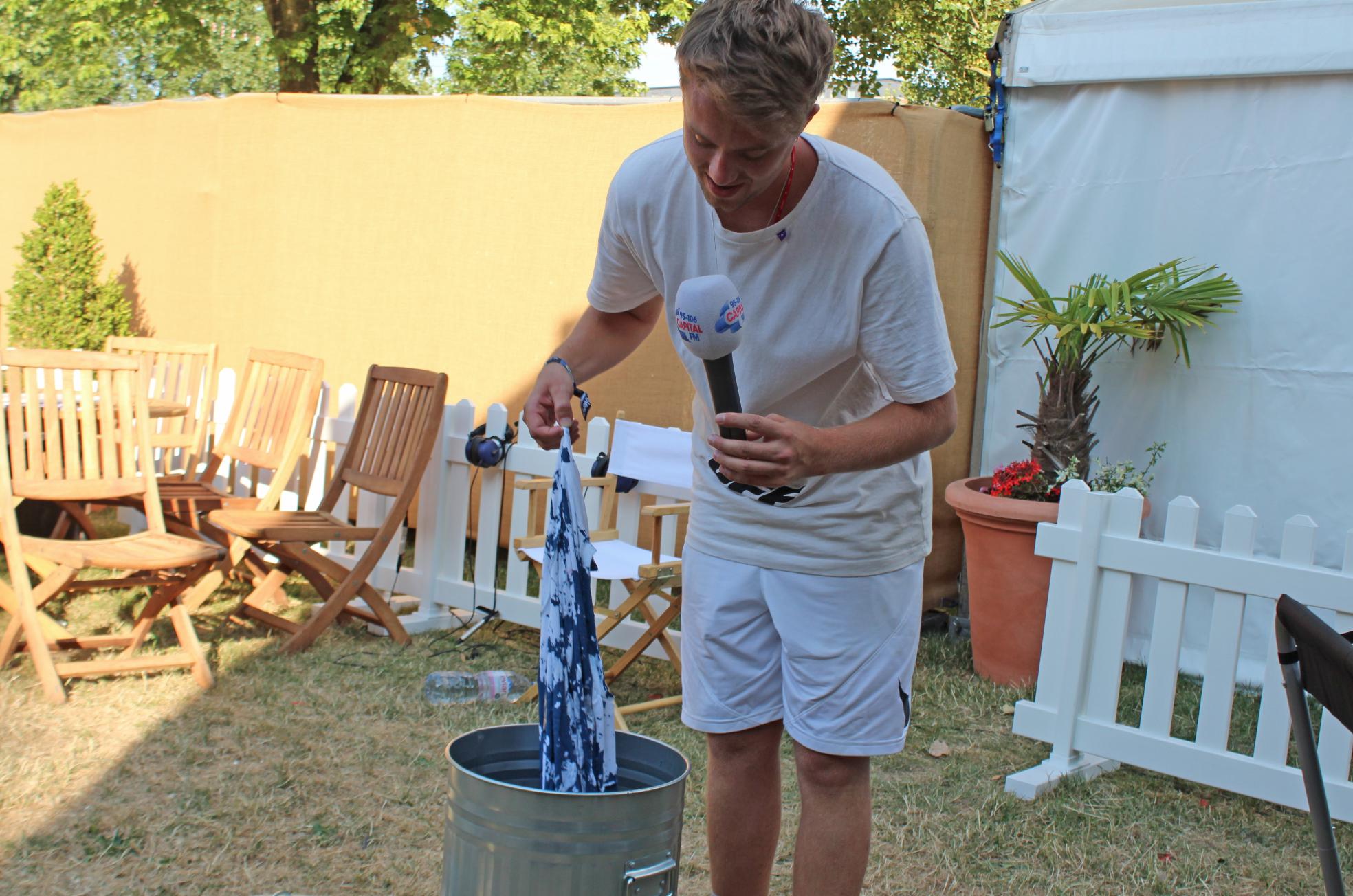 Pic: Capital
> Download Our Free App For All The Latest Wireless Festival News!