WATCH: We TERRIFIED Jack Whitehall, By Putting Him On The Phone With A Very, Very Angry "Andy Murray"
7 July 2017, 08:30
With friends like us, who needs enemies, eh, Jack?
Jack Whitehall is one of our favourite stand-up comedians/actors/generally tall bloke. So when he swung by to Capital to chat to Roman Kemp, what was we going to do to him, to really show our appreciation?
Scare the living eff out of him, obviously.
> WATCH: Brooklyn Beckham Spills The Beans On When He, Ed Sheeran & David Beckham Stripped Off In A Pub!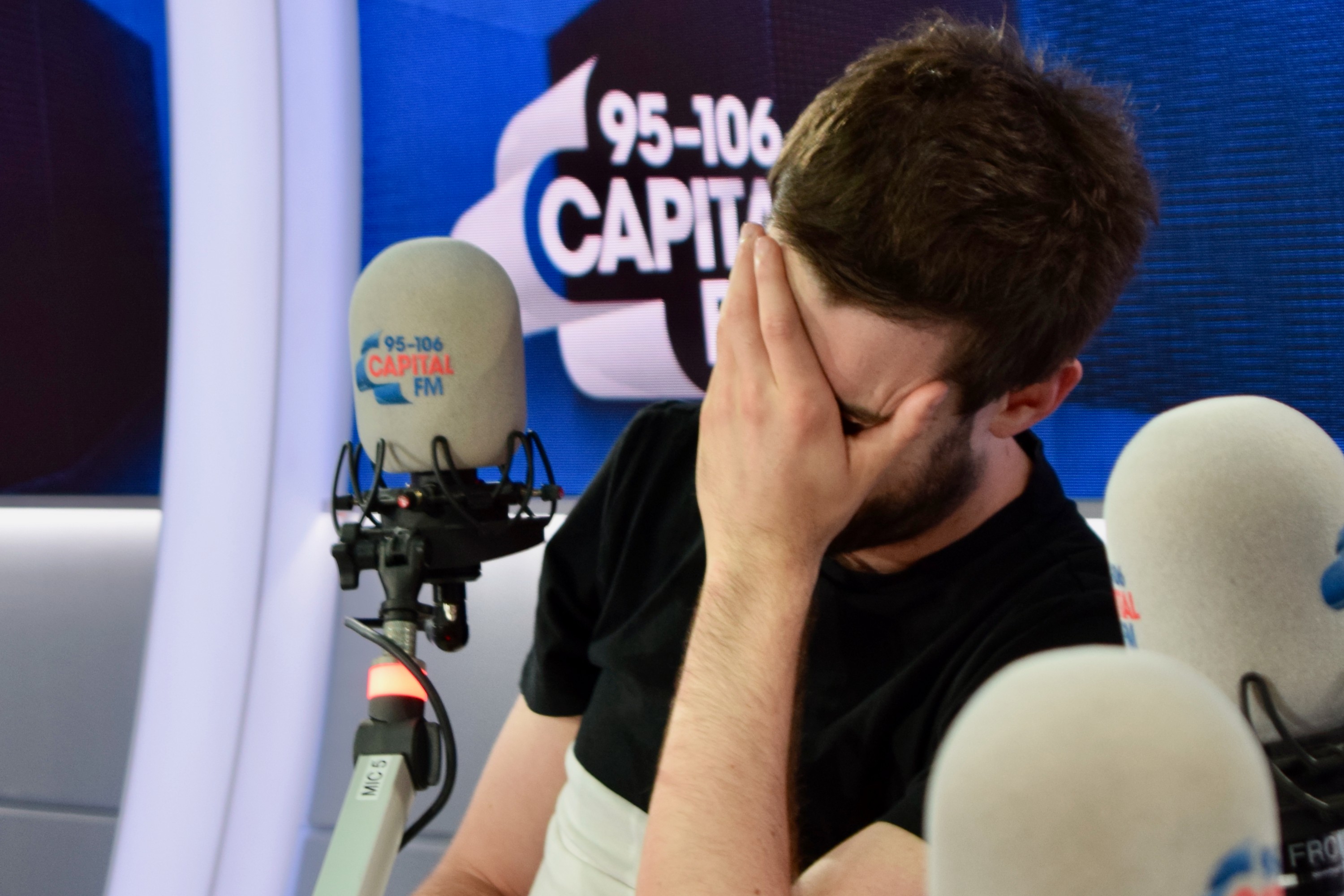 What with Wimbledon being the only thing on our TV right now - well, that and 'Love Island'. #NoRegrets - Roman challenged Jack Whitehall to show off his, and we quote, "good" impression of champion Andy Murray, but then things escalated real quick.
Jack started telling us about the time he went to Wimbledon with his pal, Jamie Redknapp, and ended up stealing Redknapp's phone and sent a text to Andy saying "Big boy; you've got some great thighs - you need to show them a bit more. Shorter shorts next week please."
While we nearly cringed ourselves off of our seats, we can't help but feel it's kinda working - it does look like Murray's flashing a bit more leg, doesn't it?
This is where Jack realised he made a mistake... Roman introduced Andy Murray to the show. LOLOLOLOLOL. If you ever wanna hear fear, wait for Jack to say "No. That's not - no." He confessed to receiving the dodgy texts, and that it may have even ruined his Wimbledon stride this year.
> Download Our App, And You Can Catch Roman Chatting To All Of The Biggest Stars!
Nervous laughter from Whitehall aside, we finally confessed to the comedian that it wasn't actually Andy, but just an impersonator. It seemed worthwhile, even though we are drying Jack's seat from all of his terrified sweat.
Andy Murray and Jack Whitehall is a friendship we never expected. As is Jamie Foxx and Ed Sheeran's...