WATCH: 5AM's Album Plans & Who Would They Kick Out The Band?
9 June 2017, 17:14 | Updated: 9 June 2017, 18:09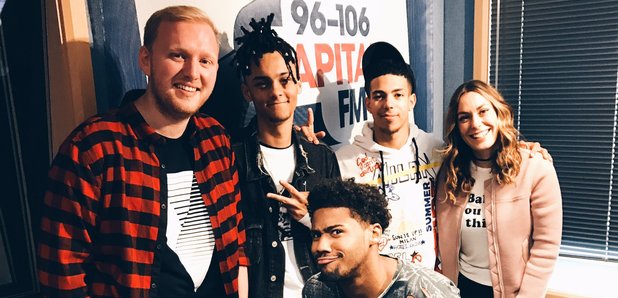 Yikes, potential for awkwardness: HIGH!
Not sure we could be anymore excited for 5 After Midnight right now! Coming 3rd on The X Factor last year seems like a while ago now and the boys are ready to take over 2017.
All of the things are going on for 5 After Midnight: returning to perform in front of their new boss, Simon Cowell, on BGT, performing in front of 80,000 fans at #CapitalSTB, oh and the small matter of working on their debut album...
EXCLUSIVE: 5 After Midnight Reveal Details Of Heated X Factor Fight With Honey G