Tom & Claire's Guide To Being A Fresher In Derby!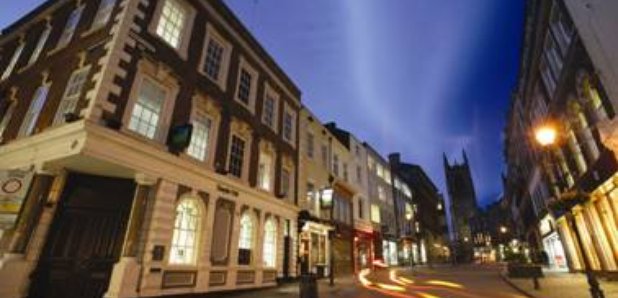 Confused how to tell the time on that half a clock on the campus wall? Yeah, you're not the only one! Here's a load of things you def need to know if you go to Derby Uni!
At some point you'll do the Kedleston Road Tower 9th Floor challenge and feel like an absolute boss for getting to the top!
(TBH we think you deserve a 1:1 just for turning up to your lecture on the 9th floor when the lift's broken!)
The Derby Ram statue will feature on most nights out!
It's totally OK to complete your degree and still not know how the clock on the campus wall works!
You'll attempt to start your essay at least 2546 times but someone will always mention intu Derby and it'd be rude to say no!
Tiny bit of sun and campus will evacuate to Markeaton Park to lap it up!
Smuggling hot food into the library will become a bigger achievement than finishing the essay you've spent a few weeks on!
And your time in Derby isn't complete if you haven't been Muckky at Mukky Duck!
Let us know how you survive your first week! We're on Twitter - @CapitalEastMids