The Votes Are In & We Finally Have The Winner Of Capital's Best Fans 2018!
18 March 2018, 19:52
It's been a hard fought-battle but we have a winner & we couldn't be happier.
Every year, we ask you lot which artist has the best fans. And this year, you really brought your A-game when voting.
From Ariana Grande to Zara Larsson - and everyone in between - you lot rallied in your millions (23 million of you, in fact) to show your love and support for your idols.
> You Can Prove You're The No. 1 Fan By Checking Out Your Fave Over On Our App!
But who really had the #BestFans2018? Well, there could only be one, couldn't there?
No.1 - One Direction (13,164,132 votes)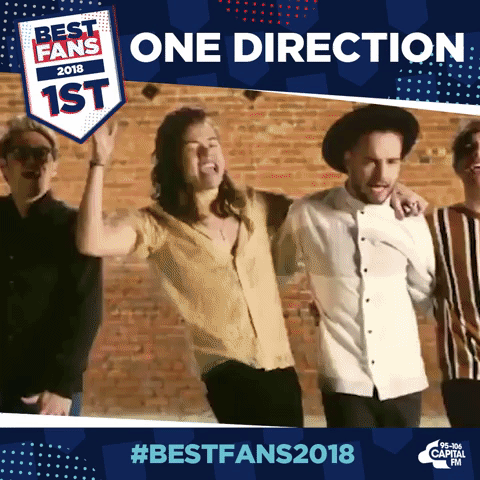 After winning it so many times before, 2018 marks the third year in a row that Harry, Niall, Louis and Liam have proved Directioners are the best fans in the whole world.
No.2 - Louis Tomlinson (1,371,679 votes)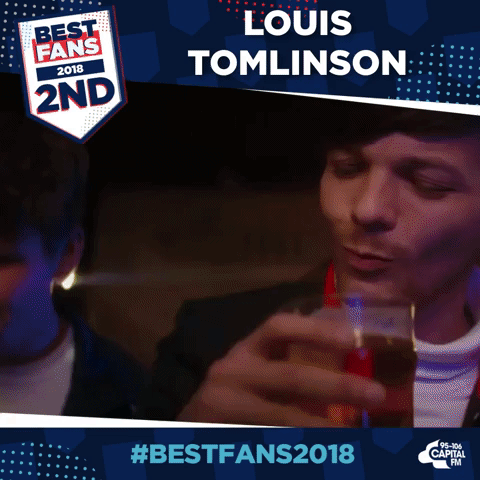 Not to be outdone by his bandmates, you proved to us that you'll always have a soft spot for the 'Just Hold On' hitmaker, by giving him the silver medal.
No.3 - Ariana Grande (1,296,353 votes)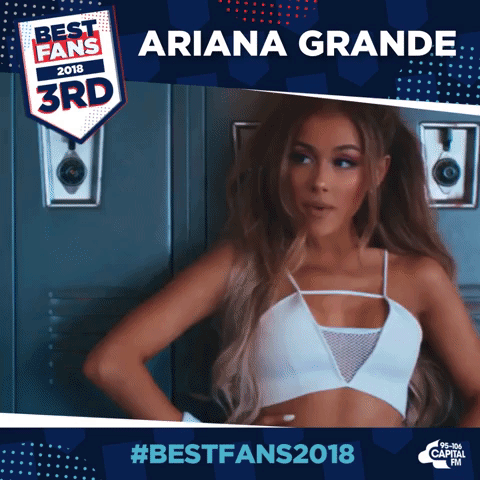 The past 365 days have been like nothing else for Ariana, and the whole world has been supporting her throughout it. We reckon she'd be pretty hyped to know how much her fans love her.
No.4 - Katy Perry (1,066,562 votes)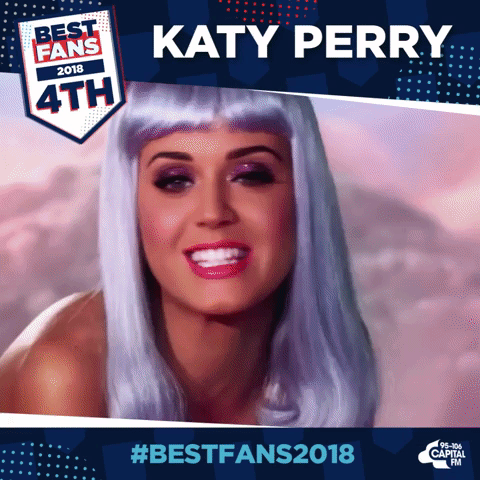 She's been in the music game for a while now, so there's no surprise that over a million of you consider her your idol, is there?
No.5 - Lady Gaga (874,826 votes)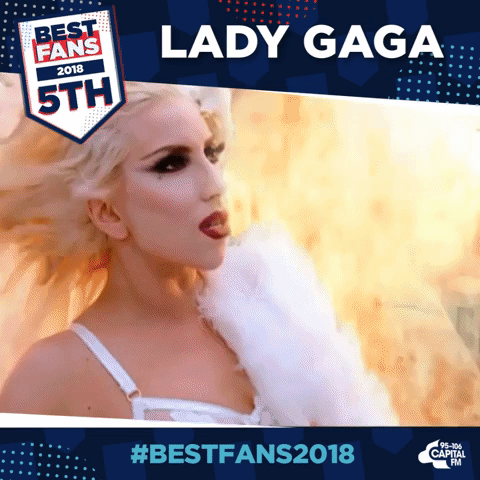 In 2015, Lady Gaga topped the charts for Best Fans, and she's still in the top five. There's no messing with her monsters, right?!
No.6 - 5 Seconds of Summer (861,073 votes)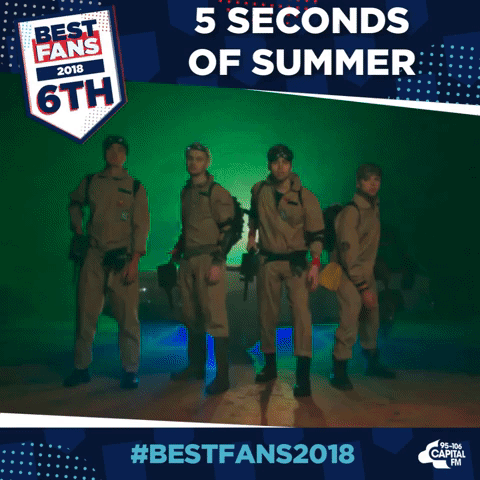 It's been a while since we last saw the boys, but that doesn't mean our love for them has faded. That's why nearly one million of you voted to show your admiration.
No.7 - Camila Cabello (796,923 votes)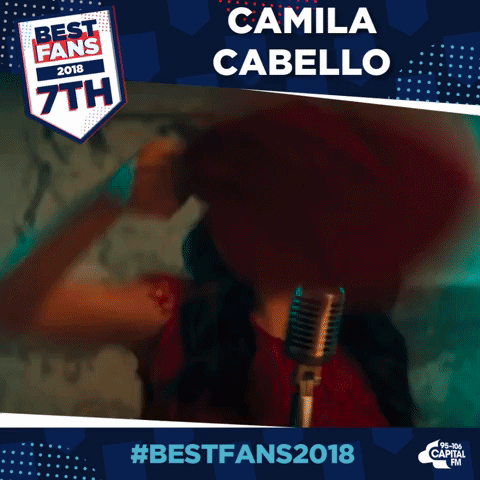 There's this little known artist. She goes by the name of Camila Cabello. You might of heard of her? Who are we kidding?! You Camilizers really supported your gal in 2018.
No.8 - Zara Larsson (633,233 votes)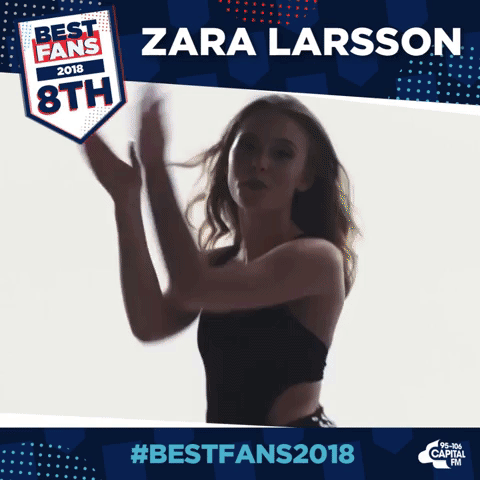 It's been a year since Zara dropped her debut album, 'So Good', so it's not shocking anyone that - after a year - you're still head-over-heels for Zara.
No.9 - Rihanna (414,282 votes)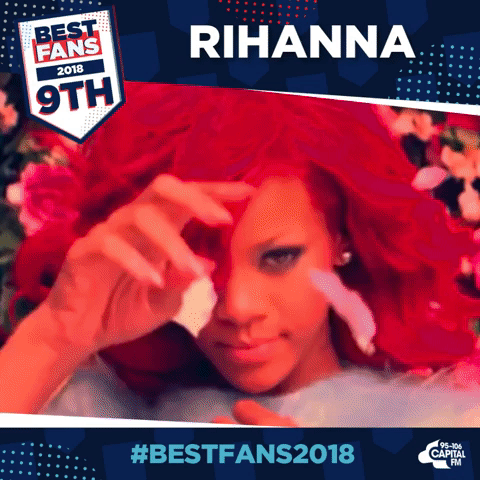 She's nothing short of an icon. Is anyone really shocked that 13 years after her first single, her navy is still going strong?!
No.10 - Fifth Harmony (395,392 votes)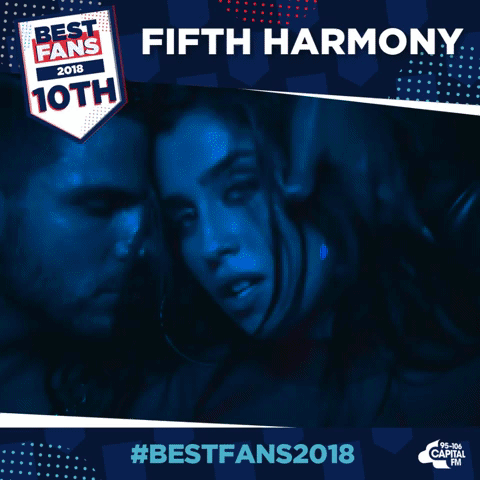 CALLING ALL HARMONIZERS! Your gals beat off some of the most fierce competition to prove that you lot are some of the most faithful, loyal fans out there.
No.11 - Zayn Malik
No.12 - Little Mix
No.13 - Liam Payne
No. 14 - Harry Styles
No.15 - The Vamps
> QUIZ: Would Niall Horan Snog You, If You Went On A Date Together?
No.16 - Niall Horan
No.17 - James Arthur
No.18 - Shawn Mendes
No.19 - Charlie Puth
No.20 - Ed Sheeran
> 21 Instagram Snaps That Prove Ed Sheeran's The Ultimate BFF In Music!
No.21 - Justin Bieber
No.22 - Selena Gomez
No.23 - Taylor Swift
No.24 - Demi Lovato
No.25 - Dua Lipa
> 9 Dua Lipa GIFs That Perfectly Sum Up The Stages Of Your Ex Texting You
No.26 - Bruno Mars
No.27 - Rita Ora
No.28 - Anne-Marie
No.29 - Sam Smith
No.30 - Beyoncé
No. 31 - Stormzy
And this is why we love One Direction, right?