"He's The Love Of My Life": Amber Rose Says She Wants Wiz Khalifa Back
23 April 2015, 12:29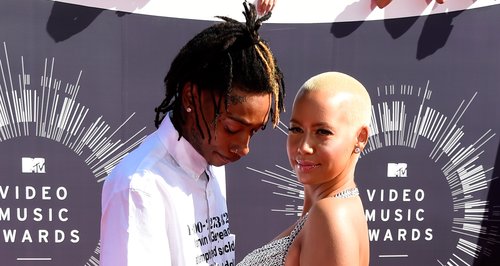 She recently posted an emotional Instagram confession and Amber has once again said she wants Wiz back.
Amber Rose is never one to mince her words, whether that be during a Twitter spat or an emotional confession – and she has opened up once again about wanting her husband, Wiz Khalifa, back.
The couple filed for divorce last year amid rumours Wiz had cheated on Amber, but it looks like the feisty lady is willing to put it behind her for the sake of their child, Sebastian.
Amber told MailOnline, "We're not back together but ideally I would like to. He's the love of my life and we have a beautiful kid together but right now we're just dating other people."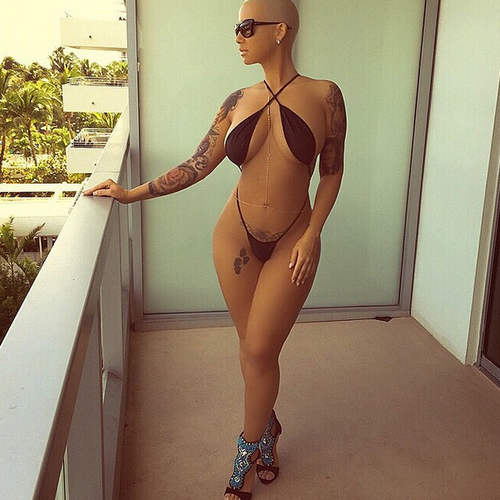 "We're working on our friendship and co-parenting for Sebastian which is the most important thing."
Amber also recently posted a loved up photo of herself with Wiz taken in happier times with an emotional caption:
Amber also said that she would be supportive of their son whichever career path he decides to follow in the future. "I would support anything that Sebastian wants to do in life, including going in to showbiz. I would give him the pros and cons of it."
"I would support him and definitely be his manager and ensure that no one would mess with my baby."
And while she's not afraid to pour her heart out about emotional matters, Amber is also definitely not one to shy away from confrontation. She famously had a Twitter feud with the Kardashians recently which resulted in an exchange of a few Memes and a LOT of shade! This is not a lady to mess with!