Union J - 'You Got It All'
20 October 2014, 08:30
Check out the boys in action in their amazing video for their latest single.
Union J are back with the powerful music video to accompany their latest single 'You Got It All'.
The 'Carry You' four-piece returned over the summer with new single 'Tonight (We Live Forever)', and now they're preparing to launch their next release 'You Got It All'.
Josh, Jaymi, George and JJ put on a powerful performance in the new video, which sees them performing in black-and-white in front of huge shadows displayed on a building behind their performance stage.
'You Got It All' will be Union J's second single from their upcoming second studio album.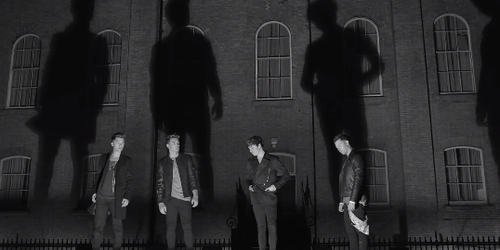 You May Also Like…