Union J Say New Music Sounds Like "Taylor Swift Meets Little Mix" - Listen
16 March 2014, 06:00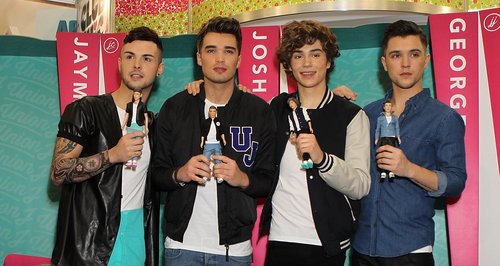 The 'Carry You' stars tell Capital about what's to come on their second album.
Union J have been speaking to Capital about the sound of their new music and said the songs have a "country" twist to them.
The group highlighted Taylor Swift and Little Mix as inspirations for the sound and said they're looking forward to album number two.
"[It's] up tempo. It's kind of got a country twist to it. If you can imagine Taylor Swift meets Little Mix meets Union J," explained George.
Jaymi added: "I think we've had like a month or so off now to get back to who we really are without the whole of last year's campaign and who we were on X Factor."
JJ also spoke of his desire to get the Little Mix girls involved on a track and Josh simply wanted Ed Sheeran to give them a call.
"We'd love to do a massive band thing and get Little Mix involved – it would be really cool," said JJ, with Josh adding: "I think Ed Sheeran should say 'Hey boys, how's it going? Fancy doing a song?"
They've previously spoken about coming back with a bang in 2014 and have some really strong songs ready.
You may also like...