Union J On LOVING Take That... And Wanting To Perform With The #CapitalJBB Stars!
1 December 2014, 09:48 | Updated: 1 December 2014, 16:29
The 'You Got It All' four-piece say they look up to the band a lot and call them the "nicest" people.
Union J are LOVING a bit of Take That, saying the trio are the "nicest people" they've ever met and that they'd LOVE to join them on stage one day.
The UK band stopped by Max's show at the weekend to celebrate the launch of their brand NEW single 'You Got It All', and chatted ALL about how much they look up to Gary, Mark and Howard.
"They are the nicest people you will ever meet," Union J's Jaymi Hensley exclusively told Max. "It's weird with Gary [Barlow] because obviously on the show he was a judge, so he was the teacher you loved.
"But since then, they've been so kind about us and so lovely about us all the time," he explained. "They're Take That!"
Max ALSO dropped some amazing news on the band when she revealed just how big a fan Take That are of the four-piece, and the boys admitted their dream would be for the band to join them for a performance.
"My mum would genuinely break down if one of Take That went on stage with us," Josh Cuthbert explained. "Union J are her favourite band but Take That are her FAVOURITE band.
"Let's make this happen!" Jaymi added.
Check out a snap of Union J at last month's Global's Make Some Noise night below: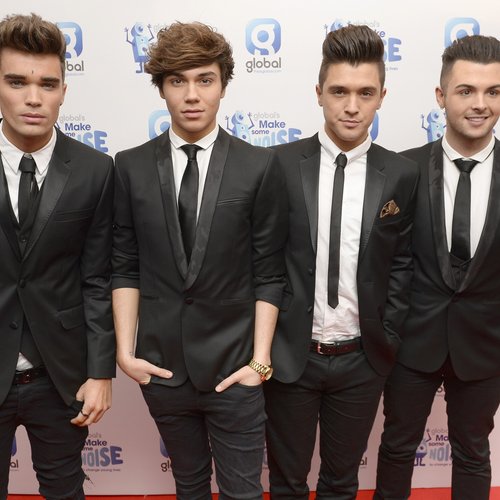 Don't forget… Union J will be playing the Capital Jingle Bell Ball 2014 with Morrisons this coming Saturday 6th December!
Keep it Capital every Monday to Thursday from 10pm and Sundays from 7pm for Max's show.
You may also like...