Union J To Become Showbiz Reporters For ITV's Daybreak Show
26 July 2013, 15:25
The 'Carry You' stars will be filling in for Richard Arnold as he heads on holiday for a week.
Union J are set to make their debut as TV presenters when they take over Richard Arnold on ITV1's Daybreak while he is away on holiday.

The former X Factor winners will take the reigns from Monday 5th August for a week and told The Sun they can't wait to get on board.
"While Richard is away sunning himself on holiday, we can't wait to be in the Daybreak studio every day," they revealed. "It will be a whole week bringing you the best showbiz news.
"It's going to be very exciting."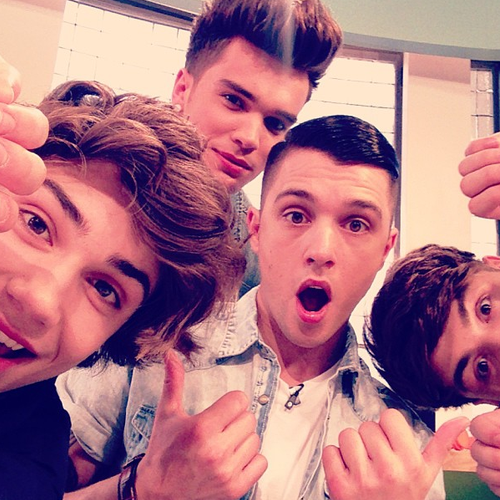 Meanwhile, the group's debut single 'Carry You' has been used in the upcoming new movie Kick Ass 2.
The band recently debut a new promo for the track which incorporates the film.