Union J Confirm Plans To Write New Songs Themselves For Second Album This Year
8 January 2014, 14:38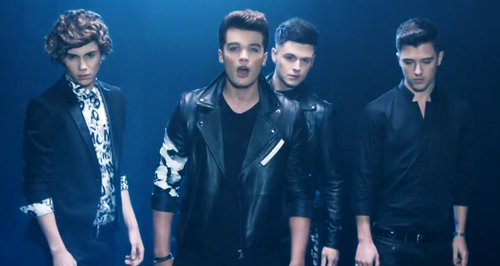 The 'Loving You Is Easy' four-piece are excited about getting more involved with songwriting.
Union J have revealed plans to get more involved with songwriting on their next album and write original music themselves.
The 'Carry You' four-piece confirmed this week that they are excited to start work on their second record, the follow-up to 2013's debut 'Union J'.
"We are going to write on album two," Union J's Jaymi Hensley revealed to Digital Spy this week. "We are going to work with some great songwriters and we will get involved in the writing process.
"We did write for ['Union J'] and we'd done about 14 songs but they didn't go on the album, maybe because they weren't right," he explained. "The thing about writing is it's personal, but also the more practice you get, the better you get.
"We've been through more experiences now and we know more about sound," he added.
The group explained that they have been practising songwriting for their second LP after their self-penned songs failed to make the cut on their debut.
Union J's first album has spawned three hit singles in 'Carry You', 'Beautiful Life' and 'Loving You Is Easy'.