Union J Cannot WAIT To Play Their New Song At The Summertime Ball: "It'll Sound AWESOME!"
21 June 2014, 16:16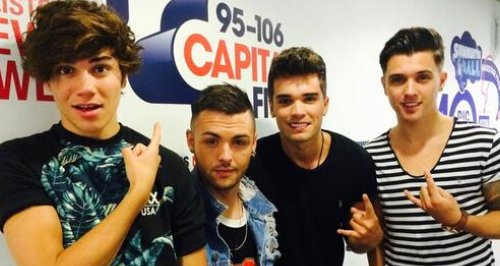 The boys stopped by Capital for a quick chat... before the big day of their Wembley performance.
The Union J boys are VERY excited to perform at the #CapitalSTB on Saturday 21st June 2014… and they're MORE than ready to debut their new song live on that stage!
Jaymi, Josh, JJ and George are all set to perform at the Capital Summertime Ball 2014 with Vodafone this Saturday (21st June), and despite being busy preparing for the big show they still found time for a quick chat.
Union J on debuting their song at the #CapitalSTB...
Union J told us they'll be playing new single 'Tonight (We Live Forever)' live at the Ball, and have promised it will fit in VERY nicely in the stadium setting.
"It fits Wembley really well and it sounds awesome out there so we just hope the guys loves it," Josh promised.
"It all kind of fits in with the first single," George added, while giving fans a cheeky little teaser for #AlbumTwo. "I guess we've just tried to make an album that just kind of identifies our sound as a group of friends having fun."
The Countdown To The #CapitalSTB Is ON!
You may also like...