Union J On New Song 'Beautiful Life': "We've Very Proud Of It" - Video
5 October 2013, 08:00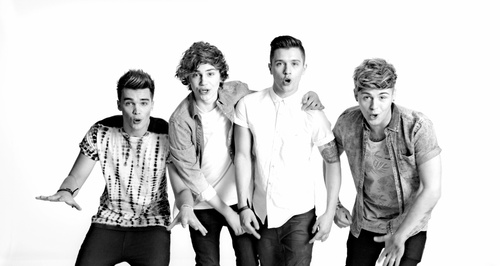 The 'Carry You' band say the song is special to both them and their fans as well.
Union J have opened up about the release of their new single 'Beautiful Life' later this month.
The 'Carry You' four-piece will release the song as their second single in two weeks time, and say the song "means a lot" to them and their fans.
"It's just amazing to have a second single, to be releasing another single is a dream come true," Union J's Josh Cuthbert exclusively revealed to Capital FM. "We've taken it back to our X Factor roots and Union J's roots by slowing it down a bit and doing something more vocal than 'Carry You' was.
This song means a lot to us and we've very, very proud of it," he explained, while George Shelley explained: "We've had a very good reaction from the fans and that makes us so proud to make them happy.
"It means something to them as well, that's the best thing about it, it puts a smile on their faces as well," George added.
Watch Union J chatting to Capital about new single 'Beautiful Life' below:
This week saw the announcement that Union J will change their name next Saturday (12th October) to celebrate the launch of new video games Pokemon X and Y.
Union J release new single 'Beautiful Life' on 21st October and their album follows on 28th October.