Union J Vow To "Come Back Fighting" With Even "Stronger" New Music This Year
7 March 2014, 13:43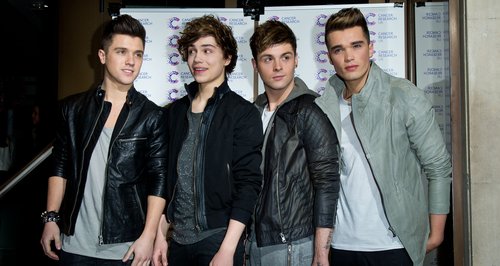 The 'Beautiful Life' four-piece are hard at work on their second album and have been teasing their new plans.
Union J have vowed to "come back fighting" this year with brand new music.
The 'Carry You' stars launched their debut record in 2013 but are now back in the studio recording some even "stronger" songs for their second studio outing.
"It's a tough industry to be in, but we always work well under pressure so we're going to be coming back fighting this year," band member Jaymi Hensley revealed to Digital Spy this week. "I think we're going to broaden our fan base.
Fellow Union J star JJ Hamblett, who became a dad at the end of last year, added: "We feel that the songs we've got now are a lot stronger than our last album."
Earlier this week Josh Cuthbert from the band shot down rumours they are all planning a move to Los Angeles and insisted they are happy staying based in the UK.
George Shelley and JJ have also been teasing new music from the group as they continue to work on new songs in the recording studio.