Union J Confirm New Album Plans: "We Want To Get A New Sound!"
3 January 2014, 11:17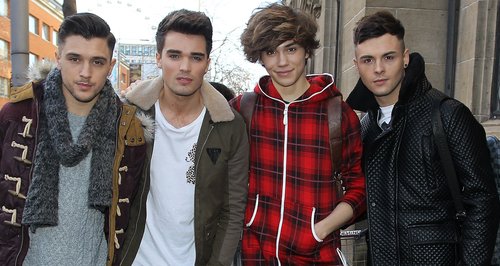 The 'Beautiful Life' four-piece say they are excited to start writing and recording for their next record.
Union J have confirmed plans to start work on a second album this year and say they have "big plans" for the next twelve months.
The 'Carry You' four-piece launched their self-titled debut towards the end of 2013, and have now revealed they have been signed up for a new record and can't wait to start work on their next release.
"2014 is going to be the best year ever as we've signed a deal to make a second album," Union J revealed through the Daily Star this week. "With the experience we've gained, we're now in a position of knowing what we want to do.
"We want to get some new producers to work with, get a new sound and find that lane we want to go down," they explained. "Every song on our album is good, but we want that massive hit that cuts over from very good to amazing, just like The Wanted did with 'Glad You Came'."
Union J recently launched their single 'Loving You Is Easy' as the third release from their album 'Union J'.