Yikes Josh Cuthbert! Check Out 8 Of His Best Faces Via Gifs, Vines And More!
28 July 2014, 15:53 | Updated: 27 August 2014, 15:19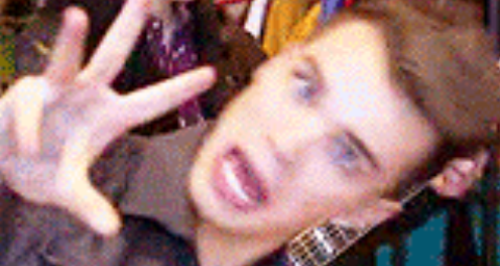 Is it wrong that we still think the Union J lad is fit when he's making these weird faces?
Josh Cuthbert from Union J. Great singer, even better at making weird faces.
We're used to seeing his sexy smize, but occasionally his face goes a bit rogue, and creates these AMAZING facial expressions.
It's fine though, we definitely still fancy him.
1. The Mystical Face
We feel like Josh is trying to hypnotise us with his spirit fingers and his intense stare. Seriously though, you don't HAVE to hypnotise us, we're pretty open to doing whatever you want...
2. The Sheepish Face
We see you, Cuthbert. Looking like butter wouldn't melt… How can you stay mad at this face? You can't, can you?
3. The Shock Face
HUUUUURRRGHHHHH! You're letting the flies in, Joshua…
4. The Neck Noise Face
Any #JCat worth their salt knows that Josh's secret talent is making a duck noise with his neck - and the face that accompanies it is pretty priceless too!
5. The Topless Dancing Face
Because, yum. He's topless, he's dancing and he's giving GREAT face. What more could you want?!
6. The Windswept Face
Gale force winds? No probs. The quiff may not be intact but the face managed to survive the blast of air.
7. The Singing In The Car Face
We've all been caught unawares mid-song on the motorway, but the Cuthbert does it in style!
8. Ok, so it's not actually a face…
We just wanted to shoe-horn this clip of Josh Cuthbert's hip action in somehow. You can thank us later for this one…