"He's Such A Little Dude!" Union J's JJ Hamblett On His Adorable Son Princeton!
2 July 2014, 10:55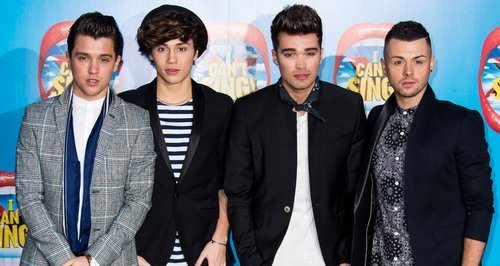 PLUS... the Union J boys give their verdict on Ella Henderson's HUGE 2014 chart success.
Get ready to swoon your hearts out ladies… Union J star JJ has been chatting about his adorable new son Princeton!
The 'Tonight (We Live Forever)' star became a dad at the end of 2013 to 7 month-old Princeton, and says he's a "little dude". Aw shucks JJ.. you're breaking our hearts here!
"It's amazing, he's such a blessing," JJ told Digital Spy this week. "He's such a little dude.
"I woke him up after he'd been asleep for four hours last night and he was literally beaming," he recalled. 'He's really happy all the time.
The boys have also spoken about their "little sister" Ella Henderson's HUGE success in the charts with her debut solo single 'Ghost', but admitted it was off for them seeing her sexy new music video!
"We remember Ella being 16 and our little sister, and she's in the music video looking sexy!" Jaymi Hensley revealed.
Despite always seeing Ella as their young mate from their X Factor days, Union J are beaming with pride at how well the rising star has done this year with her solo music.
"For someone who came sixth on The X Factor to be one of this year's biggest-selling artists is incredible. She's amazing. We're so proud," Jaymi added.
The Union J boys drop their new single 'Tonight (We Live Forever)' on 17th August… so not TOO long to go #JCats!
PLUS… don't forget to check out their performance of the hit from our Summertime Ball in the clip below… #LoveIt: