Union J's Jaymi Hensley Getting Married To Boyfriend In December This Year
9 January 2014, 10:18 | Updated: 9 January 2014, 10:21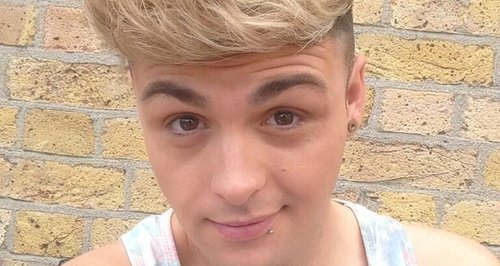 The 'Carry You' star says he will have a big wedding to boyfriend Olly at the end of this year.
Union J star Jaymi Hensley has confirmed plans to marry his boyfriend before the end of 2014.
The 'Loving You Is Easy' star had originally planned to wed sometime in 2015 but revealed this week that he and boyfriend Olly have moved up the date, after getting engaged back in 2010 on a holiday in Rome.
"I'm getting married in December, it's going to be a big day," Jaymi revealed to The Mirror this week. "We've been wanting to do it for a long time and are now in the position to do it.
"We will have been together five-and-a-half years when we get married," he explained. "We've got the next day off and that's probably all.
"Management have been trying to say the next tour is in December so maybe we'll get married during the interval," Jaymi suggested.
Jaymi's Union J bandmate JJ Hamblett recently became a first-time father.