Union J's Jaymi Hensley Talks Wedding Plans! We Can't WAIT!
14 October 2014, 14:30 | Updated: 14 October 2014, 14:31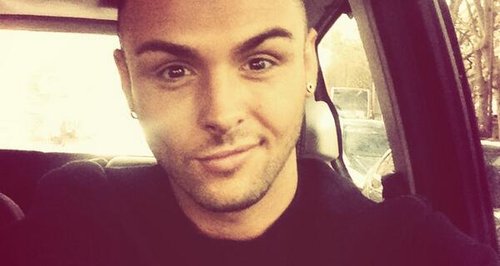 The 'Tonight (We Live Forever)' star reveals all about what he wants for his wedding.
Union J's Jaymi Hensley says everything is "full steam ahead" on his plans to marry fiancé Olly Marmon, but says he wants quite a "traditional" ceremony when they tie the knot.
The 'Carry You' star, who is preparing to announce his brand new single with Union J very soon, has opened up exclusively to Capital about what he and Olly want for their wedding, and when it might happen!
Union J's Jaymi Hensley On His Wedding Plans...
"I didn't realise how much it was, I was just like, 'Let's get married'," Jaymi revealed to Capital's showbiz reporter Kevin Hughes. "It's a lot, but we're nearly there. We pushed it back a little bit, just because of the single and the album and Olly being so busy with work and we wanted to make it a little bit so we had enough time for us. But we're full steam ahead, it's really exciting.
Union J's Jaymi Hensley On What Sort Of Wedding He'll Have...
What I love about gay marriage is we can make our own rules so that's wicked," he explained. "But I want it to be really traditional. Now it's been legalised i don't want to make a mockery of the fact that now we're equal."
"We're not going to turn up in crystal suits. But the party is when it's going to go over-the-top."
Union J returned with their new single 'Tonight (We Live Forever)' over the summer and have been hard at work on their second studio album for the past year.
You May Also Like…