"Cheryl Runs The Show!" Union J On Why They Can't Wait For Her X Factor Return!
6 August 2014, 13:08 | Updated: 7 August 2014, 11:57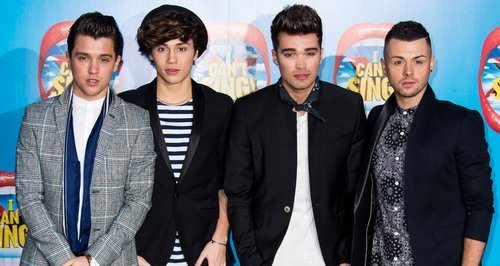 The 'Tonight' four-piece reveal their excitement about having Mrs. Fernandez-Versini on the panel.
Union J can't wait for Cheryl's long-awaited return to TV on The X Factor UK this year… and are looking forward to her putting Simon Cowell in his place!
The boys chatted exclusively to Capital this week at the London premiere of The Inbetweeners Movie 2, and said they are excited to see what both Cheryl and new judge Mel B bring to this year's series.
Union J on Cheryl Cole's X Factor return...
I think it's going to be interesting to have Mel B because she's quite feisty, to have Simon and Mel B on the same [panel]," Union J's JJ Hamblett exclusively told Capital's showbiz reporter Kevin Hughes.
"I think Cheryl's going to have Simon's balls literally the whole time," Jaymi Hensley revealed. "Everything he says, she'll just look at him as if to say, ' shut up'.
"I love her because she literally runs that show doesn't she?" he added.
The boys ALSO opened up on what's next for them this year, giving some all-important teasers to their new album AND talking about their new video for 'Tonight (We Live Forever)'.
Union J on what's next for them in 2014...
"The video went incredible, it was so much fun to film, because it was the first one where we just had fun and they just captured us having fun," George Shelley recalled. "There was no, 'Oh can you retake this, can you retake that?'
"I think this year, obviously it takes a year for us to kind of find out exactly what direction we want to go down," JJ added. "This year, we wrote 70% of the album, it just feels more us."
Pre-order Union J's NEW single 'Tonight (We Live Forever)' right here before the official release on 17th August.
You may also like…
> WATCH: EXTRA Secret Union J Truth Or Dare Bloopers Video! Full Of EVEN MORE LOLs!