Union J Interrogate Each Other In Face To Face Interview For Capital TV - Video
24 October 2013, 16:58 | Updated: 24 October 2013, 16:59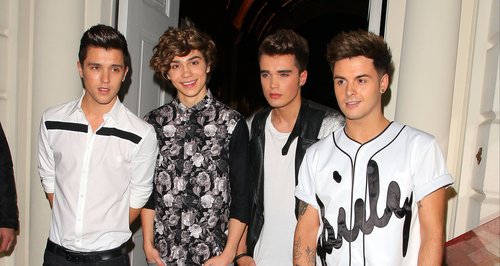 The 'Beautiful Life' boys quiz each other on their darkest secrets in a new feature for Capital TV.
Union J ask each other the questions no one else has dared to in their new Face To Face encounter on Capital TV all this weekend.
The 'Carry You' four-piece feature in a brand new segment on Capital TV which saw the members interrogating each other to find out some juicy gossip.
The probing questions the boys were asked include George Shelley can 'Roar' better than Katy Perry, who the poshest member of the band is and how good Josh's twerking skills are.
Watch a clip from Union J's Face To Face interview on Capital TV below:
Union J launched new single 'Beautiful Life' last weekend and release their self-titled debut album on 28th October.
Catch Union J's Face To Face interview on Capital TV all this weekend at the following times:
Friday 25th October - 3pm
Saturday 26th October - 8am
Sunday 27th October - 4pm
Watch Capital TV right now on Sky channel 388 and Freesat 517 and you can also get Capital on your iPhone/iPad app available here.