Tinie Tempah Talks New Album 'Demonstration' And Being A "Hometown Hero"
8 November 2013, 12:37 | Updated: 8 November 2013, 12:46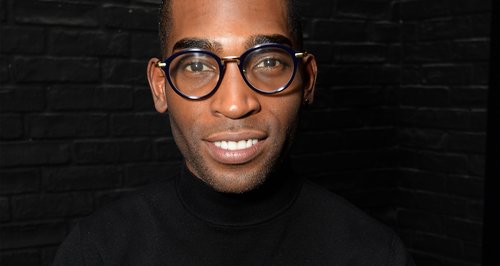 The 'Children Of The Sun' star says his latest record has an uplifting message behind it.
Tinie Tempah has opened up about his status as one of London's "hometown heroes" as well as revealing how his new album 'Demonstration' is different to his debut.
The 'Trampoline' rapper returned with his second record this month, the follow-up to his 2010 debut 'Disc-Overy', and says the album reflects how much more comfortable he is in the industry now.
"'Disc-Overy' was about trying to find out who I am, 'Demonstration' is about showing what I can do, now that I'm comfortable in this position," Tinie revealed in The Metro this week. "A lot of the songs are motivational."
Tinie also spoke about being seen as a London artist, and compared his reaction to that of fellow London-based pop star Adele.
"People like it when you feel like a hometown hero," he explained. "That's why people warm to Adele. As much as she's had this crazy success, you know where she's from as soon as she opens her mouth to speak."
Tinie Tempah was confirmed this week as a performer for day one of the Capital FM Jingle Bell Ball 2013, and will perform at London's O2 Arena for the event on Saturday 7th December.