Tinie Tempah "Excited" To Show Off New Music At iTunes Festival 2013 - Audio
26 September 2013, 16:40 | Updated: 26 September 2013, 16:47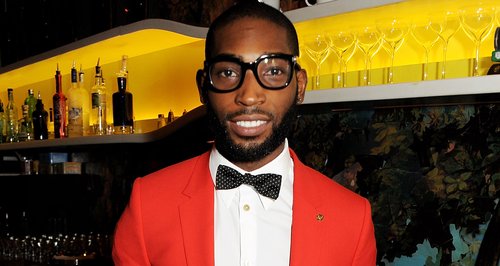 The 'Pass Out' rapper says he has been waiting to play the show today for a "long time".
Tinie Tempah says he is "really excited" to play iTunes Festival 2013 tonight (26th September) and show off some new songs to the Roundhouse audience in London.
The 'Trampoline' rapper performs at the event this evening and says he can't wait to present some of his new music during the show, as well as some "favourite old songs".
Yes! So incredible man I'm really excited!" Tinie revealed exclusively to Capital ahead of the show. "I've been waiting for this gig for a long, long time.
"This is one of the ones where the line-up is incredible when you think about who's doing it," he explained. "So I'm just happy to be here presenting new music, presenting some of my favourite old songs as well, with my new band, it's going to be great."
The 'Pass Out' rapper also showed the love for iTunes Festival as an event and says it's very different to anything else out there.
"I love the way it works because it's very different to every other festival in the sense that it's almost like a mini-concert each day and each gig that goes by," Tinie added. "It's always very tasteful and it's always got a very, very good crowd as well."
Tinie Tempah releases new single 'Children Of The Sun' on 28th October with his album 'Demonstration' following on 4th November.
Listen to Tinie Tempah chatting to Capital's showbiz reporter Kevin Hughes about iTunes Festival 2013 below:
Tinie Tempah on playing iTunes Festival 2013...