Tinie Tempah Says His Emeli Sande Collaboration Is "Even Bigger" Than Their Last - Audio
27 October 2013, 06:00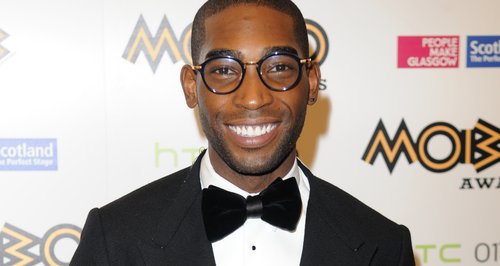 The 'Children Of The Sun' rapper says it was great to record with the star again after so long.
Tinie Tempah has promised his new song with Emeli Sande is "even bigger" than their previous recordings together.
The pair have reunited on Tinie's new album 'Demonstration' for the track called 'A Heart Can Save The World', and the UK rapper promises it is an incredibly meaningful song for him.
"Do you know what, it's just a bigger song than the one we had before," Tinie exclusively told Capital this week. "I met Emeli very early on in her career and I always knew she was going to go on to do what she's done.
"It was great to get back into the studio with her and make a record that I think is bigger than the first one," he explained. "It's so meaningful as well, it's called 'The Heart Can Save The World', so hopefully people really get it and they can enjoy it as well."
Tinie and Emeli previously collaborated together on a song called 'Let Go' from Tinie's 2010 album 'Disc-Overy'.
The UK rapper's new record also features collaborations with the likes of Labrinth and Big Sean, and has spawned two successful singles in 'Trampoline' and new release 'Children Of The Sun'.
Tinie Tempah releases his new album 'Demonstration' on 2nd December.
Listen to Tinie chatting exclusively with Capital's showbiz reporter Kevin Hughes below:
Tinie Tempah on his huge new song with Emeli Sande...