Tinie Tempah Says Dizzee Rascal Is One Of His Greatest Influences
18 June 2013, 15:27
The 'Written In The Stars' rapper praises the 'Bonkers' star for his transition from early career to his modern chart success.
Tinie Tempah has been praising Dizzee Rascal and admitted the rapper has always been a key influence on his career.
Speaking to Rollacoaster magazine, the 'Pass Out' star said it's been great to watch the transition of the artist.
"The person I wanted to be like was Dizzee Rascal. He made that transition from underground MCing to not only chart success in the UK but in the rest of the world, and almost consolidating his position as a British artist regardless of the genre he belongs to," he told the publication.
The rapper also said he's still trying to get used to being famous and understanding it.
"I feel that I'm very much still studying this whole craft; the music industry. I have no ego when it comes to this.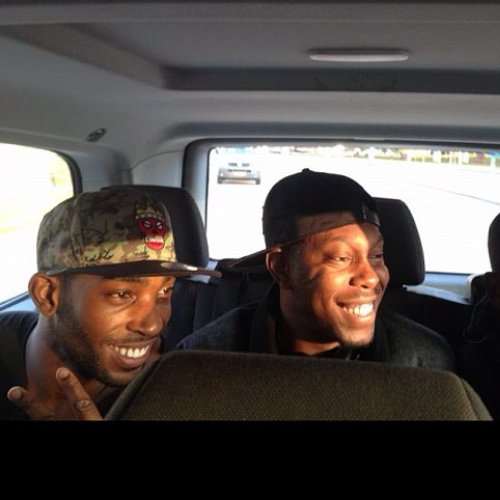 "I'm always watching people – and if they're doing something right, I want to know how it's done."
Tinie is currently working on his new studio album and the follow up to 2010's 'Disc-Overy'.
The star has also today (18th June) been announced as one of the performers at the upcoming Stephen Lawrence concert in London.