Tinie Tempah Drops New Song '26' – But It's Only Available For 2 Days 6 Mins!
7 November 2014, 14:14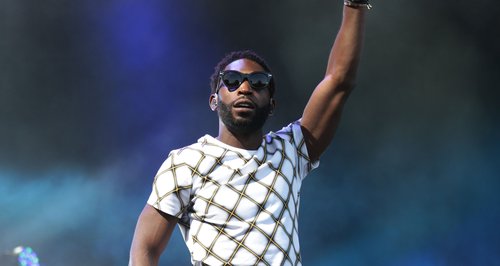 Tinie's released a brand new song to celebrate his 26th birthday, at 2.06pm – but you'd better listen to it QUICK because it's only available for two days and six minutes!
It's Tinie Tempah's 26th birthday today and to celebrate he's given US a present – and dropped his brand new song '26'!
Tinie chose to drop the new track at 2.06pm on his 26th birthday – but you'd better listen to it QUICK as it's only going to be available for two days and six minutes!
Tinie first teased the news on Twitter:
Tomorrow I'm 26! To celebrate I'm dropping something new off the 3rd album on http://t.co/WOt5SnFAhb at 2.06pm. Won't be up for long tho! ;)

— Tinie Tempah (@TinieTempah) November 6, 2014
Tinie spoke to DJ Charlesy about the new song, "I'm officially 26 now which is great and I just thought it was appropriate. I was actually going to bring this out next year as it's all part of my new record but literally, while we were thinking of the track title I thought, what better time than any."
"And it's kind of a sensitive subject, it's one that everybody says that they really liked so I thought 'why don't I just let the people hear it now'."
And Tinie's new album is set to showcase a new, more mature side of the star. He explained, "I'm feeling really confident, this time round I'm having a lot of fun with the music. I've tried to not take it too seriously, it's something that comes really naturally to us. We're always on the road, always gigging."
"I got a lot of inspiration for this record from all the Adele records, especially after 21 and 19, I feel like she creates a body of work where she kind of depicts her life around that age and year. I'm not going to give away the album title yet, but the album title is ready in my head which is why the number 26 is going to make sense."
"I just feel that I got to an age where I was now ready to talk about a really serious relationship I was in that kind of didn't work out, and in my opinion didn't really work out for the best. I feel a little bit older and more mature and I find it a little bit easier to talk about these things now, so it's good! I can't wait for people to hear it and let me know what they think."
How much are you loving '26'? Let us know what you think of Tinie's new song in the comments below.
You May Also Like…