The Vamps Feat. Demi Lovato - 'Somebody To You'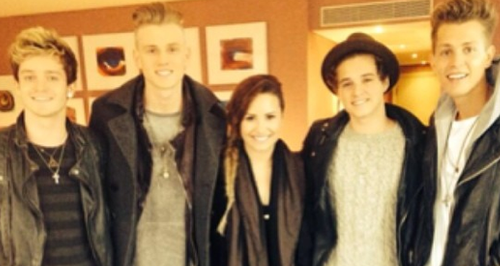 Check out the INCREDIBLE new music video for The Vamps boys' team-up with 'Heart Attack' star Demi.
The Vamps and Demi Lovato have unveiled their incredible music video for their exciting new team-up track 'Somebody To You'.
The song hit Capital airwaves for the first time at the end of May, and fans have been clamouring to get their first look at them in action in the official music video.
The 'Somebody To You' music video sees Demi performing alongside Brad, James, Tristan and Connor.
'Somebody To You' features on the tracklist for The Vamps' recently released debut album 'Meet The Vamps', and follows hits like 'Wild Heart', 'Last Night' and 'Can We Dance' as the latest single from the record.
You may also like: