The Vamps - 'Rest Your Love' (Live At Capital's Jingle Bell Ball 2015)
Want some FRESH new music? Don't worry - us and The Vamps have you covered!
The Vamps are clearly VERY pumped up about their brand new album and couldn't WAIT to bring one of their new songs to the stage for Capital's Jingle Bell Ball With Coca-Cola this weekend. Vampettes - how much did you love this one?
The Vamps
The boys rocked up on stage with endless amounts of energy to showcase their NEXT single 'Rest Your Love', and you can already tell from the reaction that this one's gonna be HUGE with the fans.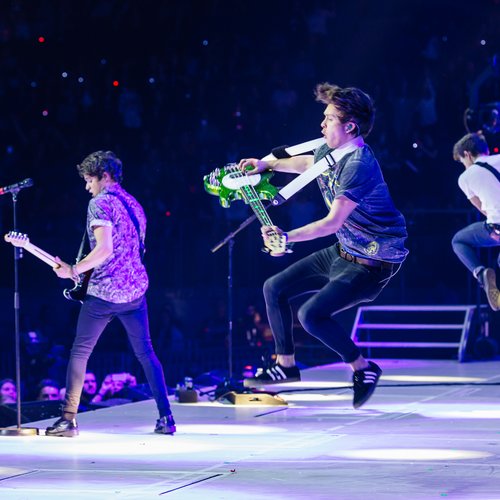 'Rest Your Love' is the band's second single from their sophomore album 'Wake Up', after the record's titular single, and they dropped an all-star video for the track last weekend filled with celeb cameos from the likes of Dynamo, Maisie Williams and Conor Maynard.
Keep it Capital TV for full highlights from this year's Jingle Bell Ball with Coca-Cola on Sky 388 or FreeSat 507 or click here to watch.